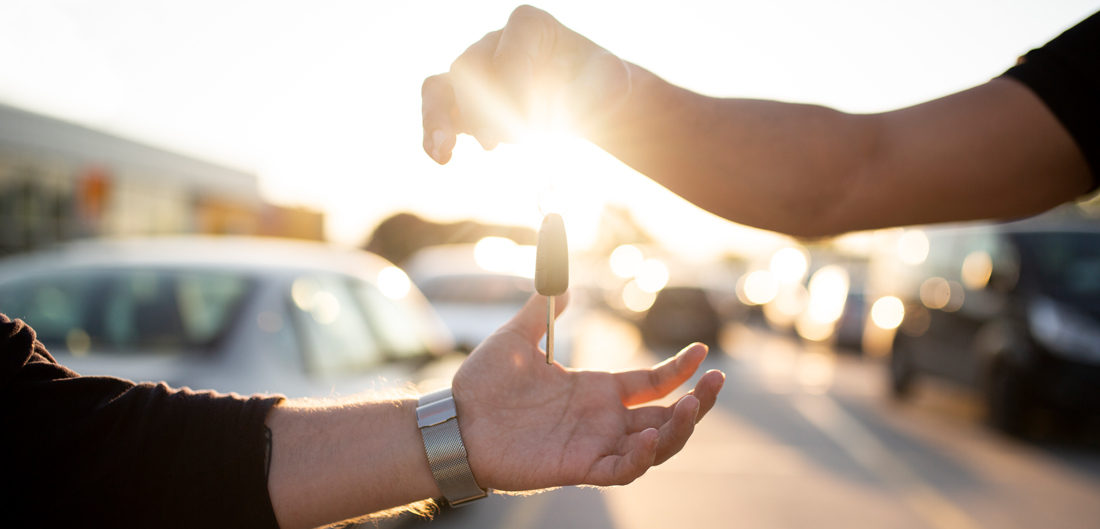 Trade-In Your Used Bentley in Connecticut
Owning a Bentley is an extraordinary experience characterized by unrivaled luxury, impeccable craftsmanship, and exhilarating performance. However, one day you might realize that you are longing for the most recent technological breakthroughs and specs that can only be found in the latest models of Bentley. Here comes the option of a trade-in, an easy and economical way of owning a new or pre-owned Bentley of a recent model.
We provide you with the opportunity to trade in your old Bentley at our dealership, with extensive options for Bentley models. You are about to enjoy a trip that will change the way you look at Bentley ownership and bring you one step closer to the life of luxury you've always imagined. Get started today with this amazing option for car financing.
Benefits of Trade-In Your Used Bentley
Consider the following benefits of trading in your used Bentley:
Upgrading to a Newer Model
Trading in your used Bentley can be an excellent way to upgrade to the most recent model with all the features you've been coveting. This is especially beneficial for drivers who don't want to wait until their current car has depreciated or who would prefer to pay less for a newer model. The new models may also be more fuel efficient, and even some are hybrids.
Access to Innovative Technology and Safety Features
Upgrading to a newer model presents a unique chance to experience improved performance, such as a more powerful engine and an overall enhanced driving experience. Modern convenience and safety features found on the newest models include adaptive cruise control, lane departure warning, frontal collision warning, and blind spot monitoring.
Value for Money
It's possible that you won't get the best price for your old Bentley if you try to sell it on your own. Trading it in gives you the option to negotiate a better deal with the dealership, which could result in you getting a better overall price. This could help you negotiate a fairer price for your car compared to what you could have gotten if you sold it on your own.
Warranty and Maintenance Advantages
The most up-to-date models come with warranties that can help you rest easy and cover repair costs. The warranty covers maintenance and repair expenses, which can save you money over time. In addition, newer models are engineered better and are less likely to experience significant mechanical issues in the future.
The Hassle-Free Process to Trade-In Used Bentley in Connecticut
The process of trading in your used Bentley is relatively hassle-free when done with the dealership, as all the paperwork and issues are taken care of by the dealership. Provide some fundamental information before receiving the new car. The procedure's stages are as follows:
Current Market Research
To ensure you receive a reasonable price for your used Bentley, it is essential to conduct research and establish its market value. This can be accomplished by contrasting the prices of comparable vehicles on the local market and by utilizing online resources. Market research can inform you of the market trends for the model you are selling.
Preparing Your Bentley
Take some time to prepare your used Bentley for sale. This can include cleaning the interior and exterior, repairing any minor damage, and ensuring that all maintenance is up to date. Be sure to keep all maintenance and repair receipts, as they may come in handy when negotiating the final trade-in price. You can also go for professional detailing to make your car look even better.
Schedule a Meeting and Value Your Trade
Schedule a meeting and make an appointment with the dealership to value your trade-in. Working with a reputable dealership can ensure you receive a fair value for your trade-in. Compare and contrast all offers to ensure that you obtain the lowest possible price. To check the value of your trade-in, put your vehicle information on the website, including year, make, model, body style, variant, color, and engine information, along with any personal information necessary.
Negotiate the Price
Armed with your research, it is time to negotiate for the best deal. Start with a higher price than you anticipate and then negotiate it down. The negotiation process can be tricky, and it may take a bit of back-and-forth before the two parties arrive at a fair price. Don't feel ashamed to move around the offer in order to get a more reasonable price.
Submit All Documents and Paperwork
To finalize the sale of your Bentley, you must submit all required documentation and paperwork. This includes the vehicle's title, registration, insurance, and other relevant documents. Before moving on, double-check that all paperwork is in order.
Drive Away with Your New Car
Check the documents and sign them carefully. Now that all the paperwork is in place, your oldie will come to us, and you will receive the keys to your new Bentley and be able to drive away with it. Keep a copy of your files.
Swap Your Old Ride for a Shiny New Bentley at a Competitive Price
If you're looking to upgrade without a lot of effort, trading in your used Bentley in Connecticut is a terrific choice to consider. The Trade-in procedure is quick and easy, providing you with more agency in the fair market value exchange of your vehicle. Our Bentleys are priced competitively, so you can rest assured that your trade-in will be fairly valued. Don't delay in coming to see us; we make sure every customer leaves with the upgrades they want. We're excited to assist you and see to it that you get the most for your trade-in, even if it's an older vehicle.
LOCATION
Bentley Greenwich
275 West Putnam Ave
Greenwich, CT 06830
HOURS
Monday - Friday:
9:00AM - 6:00PM
Saturday:
9:00AM - 4:00PM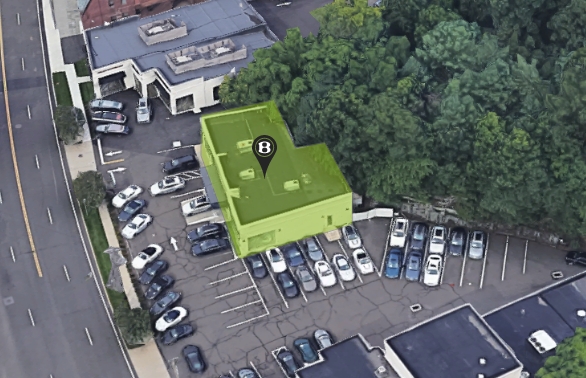 * Images, prices, and options shown, including vehicle color, trim, options, pricing and other specifications are subject to availability, incentive offerings, current pricing and credit worthiness.The advertised price does not include sales tax, vehicle registration fees, other fees required by law, finance charges and any documentation charges.
We make every effort to ensure the accuracy of the information on this site, however errors do occur. Please verify all information with a sales associate by calling or e-mailing us.
If a person writes a check without sufficient funds in an associated account to cover it, the check will bounce, or be returned for insufficient funds. Each state has laws regulating how merchants may respond to bounced checks. In Connecticut, the merchant may file a civil suit and press criminal charges if the check writer does not reimburse him for a bounced check after the merchant has sent several notices regarding the matter.
Posted Notice Requirement
Merchants and other business owners who accept checks must post a notice where customers are likely to see it warning them of the potential consequences of writing bad checks. The notice must include the civil penalties that bad check writers may face, the appropriate Connecticut statute number and an advisory that the check writer may also face criminal penalties
Civil and Criminal Penalties
As of 2010, civil courts may require the check writer to reimburse the merchant for the value of the check plus pay up to $750 if he has no back account or $400 if the check is returned for insufficient funds. If the merchant chooses to press criminal charges, the bad check writer may face a fine of up to $1,000 and up to one year in jail. Writing a bad check is a felony charge if the check was for more than $1,000 and a misdemeanor if written for a lesser amount.
Required Written Notices
If a check bounces, the merchant must send the check writer a letter by certified mail at the check writer's last known address or place of business. Usually this letter is sent to the address on the writer's check. The letter must inform the writer that the check was returned ask him to reimburse the merchant for the amount of the check and inform him of the potential criminal or civil penalties if he fails to do so. If the check writers does not respond to the letter within 15 days of receipt, the merchant must send a second letter. This letter must inform the check writer that he has 30 days to reimburse the merchant before the merchant takes legal action against him. Both letters must be written in both English and Spanish.