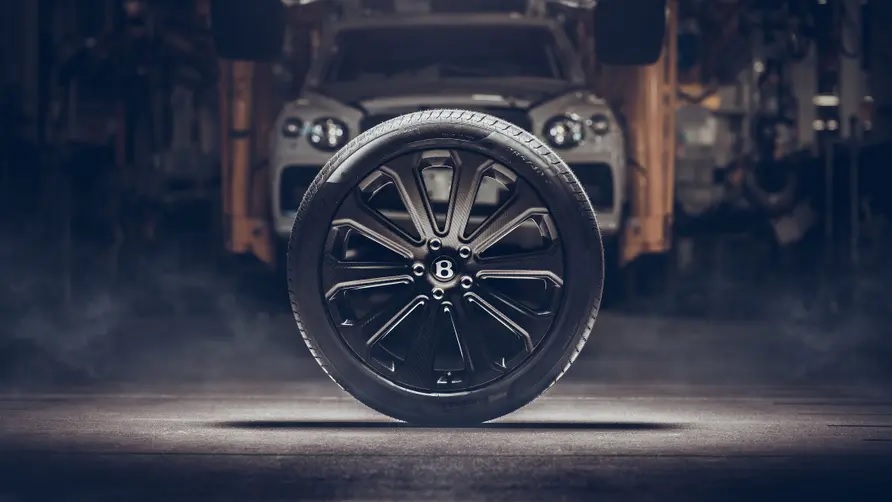 OEM Parts and Repairs for Bentley Vehicles
Bentley vehicles are renowned for their lasting quality and performance. To ensure that your Bentley continues to provide the highest level of comfort and style, keep up with regular maintenance and repairs using OEM parts. We'll discuss why OEM parts are critical for optimal performance in a Bentley car, as well as how you can find the right dealership or shop to maintain your vehicle's health over time. You'll be able to drive with maximized efficiency while enjoying superior results when you rely on original equipment manufacturer (OEM) parts. Let's dive into the details so that you can make an informed decision regarding your Bentley's repairs and maintenance.
Availability of OEM Parts for Bentley Vehicles
The availability of OEM parts for Bentley vehicles at Bentley of Greenwich is quite extensive. From brakes and filters to engine parts and more, there are a variety of OEM parts available to keep your Bentley car running like new. Whether you are searching for part replacements or complete repair kits, you can find the best product selection from Miller Motorcars – Bentley Greenwich. They specialize in Bentley vehicles. Finding an authorized dealership is key when it comes to gaining access to the greatest selection of genuine OEM parts and services for your vehicle.
Bentley of Greenwich dealerships and service centers offer the highest quality parts, repairs, and maintenance for your Bentley vehicle. From brake replacements to engine repairs, these specialists are fully equipped to keep your car running at its best.
Original Equipment Manufacturer (OEM) Parts
OEM parts are special kinds of parts made specifically for a certain type of car, like a Bentley. They help keep the car running at its best and last longer. You can find these parts at special shops or dealerships like Bentley of Greenwich. OEM parts are essential for maintaining the highest level of performance in a Bentley vehicle.
Some common OEM parts for a Bentley car include the following.
Brakes System
Brake systems are the most important safety components in a Bentley vehicle. OEM brakes are designed and manufactured specifically for your make and model, providing you with superior braking performance, improved handling, and a faster response time. Quality brake parts can help ensure that your car can stop quickly when necessary, avoiding dangerous accidents caused by faulty brakes.
Filters
Filters are a critical component of any vehicle, but they are particularly important for Bentley vehicles. Not only do filters keep dirt and debris from entering the engine and other components, but they also keep oil clean and ensure that all parts are lubricated properly. OEM filters provide superior performance compared to aftermarket options because they are specifically designed to fit your Bentley vehicle perfectly.
Suspension Parts
The suspension system of a Bentley vehicle is responsible for providing comfort and stability while driving, and OEM parts are the best for your car's performance. Whether you need shock absorbers, struts, or other suspension components, quality OEM parts provide unparalleled performance while maintaining maximum safety.
Engine Parts
Original Equipment Manufacturer (OEM) engine parts play a vital role in keeping your Bentley car running at its best. OEM engine parts are designed and manufactured specifically for your Bentley car's make and model, ensuring that they are perfectly fit and provide superior performance compared to aftermarket options. From intake systems to exhaust manifolds, OEM engine parts will keep your car running smoothly and efficiently.
Company's Car Services Offered
Body Shop
At Bentley of Greenwich, our experienced body shop team offers comprehensive services for all makes and models of Bentley vehicles. Our expert technicians work with both classic and newer models of Bentleys to service them to the highest standards. From paint touchups to full replacement panels, our specialized staff can help with any body damage needs your Bentley may have.
Engine Repair Services
Our engine repair specialists are trained to diagnose and maintain all types of engine issues in Bentleys, from minor repairs to major rebuilds. We offer precise and reliable services that keep your Bentley running like new for years to come. Whether you need a tune-up engine or a complete engine rebuild, our team of experts can take care of it.
Suspension Repair Services
The suspension is an integral part of any Bentley vehicle, as it helps control the ride quality and handling of your car. Our experienced suspension repair technicians can diagnose any issues with your Bentley's suspension system and provide the necessary repairs and replacements to keep it running properly.
Oil Change
A proper oil change is essential for keeping your Bentley car running in peak condition. Regular oil changes are necessary to help maintain engine performance and reduce the risk of wear and tear on vital components.
Wheel Alignment
Wheel alignment is an important part of keeping your Bentley vehicle running in top condition. Proper wheel alignment helps to ensure that wheels are properly angled and adjusted, which helps to reduce tire wear and improve fuel efficiency.
Shocks
Shocks are an important part of a vehicle's suspension system and play a crucial role in providing stability, control, and comfort. Regularly check your shock absorbers for signs of damage or wear, such as leaks or worn-out bushings, which can lead to decreased performance over time.
Tire Rotation
Tire rotation is an important maintenance procedure that must be done regularly to ensure the longevity of your Bentley's tires. Rotating the tires helps to redistribute the weight evenly and reduce uneven tire wear. This can help improve fuel economy, provide better traction in wet or slippery conditions, and extend the life of the tires.
Final Thoughts on Maintaining Bentley Vehicles
Maintaining a Bentley vehicle requires more than just regular service and repairs. It requires a deep understanding of the unique needs of each model, as well as specialized knowledge from trained technicians who are experienced in working with Bentleys. At Bentley of Greenwich, our team is committed to providing high-quality services that keep your Bentley running like new for years to come. From engine repair and brake replacement services to wheel alignment and tire rotation, we have you covered when it comes to maintaining your luxury car or SUV.
LOCATION
Bentley Greenwich
275 West Putnam Ave
Greenwich, CT 06830
HOURS
Monday - Friday:
9:00AM - 6:00PM
Saturday:
9:00AM - 4:00PM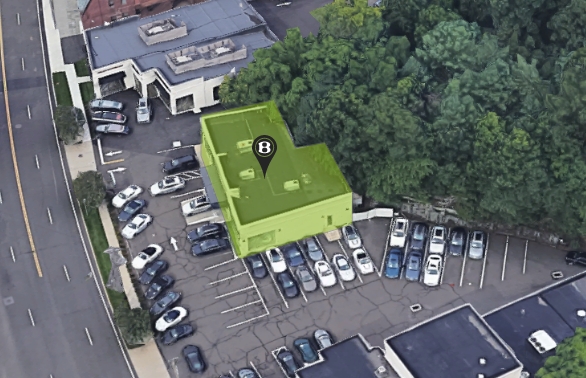 * Images, prices, and options shown, including vehicle color, trim, options, pricing and other specifications are subject to availability, incentive offerings, current pricing and credit worthiness.The advertised price does not include sales tax, vehicle registration fees, other fees required by law, finance charges and any documentation charges.
We make every effort to ensure the accuracy of the information on this site, however errors do occur. Please verify all information with a sales associate by calling or e-mailing us.
If a person writes a check without sufficient funds in an associated account to cover it, the check will bounce, or be returned for insufficient funds. Each state has laws regulating how merchants may respond to bounced checks. In Connecticut, the merchant may file a civil suit and press criminal charges if the check writer does not reimburse him for a bounced check after the merchant has sent several notices regarding the matter.
Posted Notice Requirement
Merchants and other business owners who accept checks must post a notice where customers are likely to see it warning them of the potential consequences of writing bad checks. The notice must include the civil penalties that bad check writers may face, the appropriate Connecticut statute number and an advisory that the check writer may also face criminal penalties
Civil and Criminal Penalties
As of 2010, civil courts may require the check writer to reimburse the merchant for the value of the check plus pay up to $750 if he has no back account or $400 if the check is returned for insufficient funds. If the merchant chooses to press criminal charges, the bad check writer may face a fine of up to $1,000 and up to one year in jail. Writing a bad check is a felony charge if the check was for more than $1,000 and a misdemeanor if written for a lesser amount.
Required Written Notices
If a check bounces, the merchant must send the check writer a letter by certified mail at the check writer's last known address or place of business. Usually this letter is sent to the address on the writer's check. The letter must inform the writer that the check was returned ask him to reimburse the merchant for the amount of the check and inform him of the potential criminal or civil penalties if he fails to do so. If the check writers does not respond to the letter within 15 days of receipt, the merchant must send a second letter. This letter must inform the check writer that he has 30 days to reimburse the merchant before the merchant takes legal action against him. Both letters must be written in both English and Spanish.