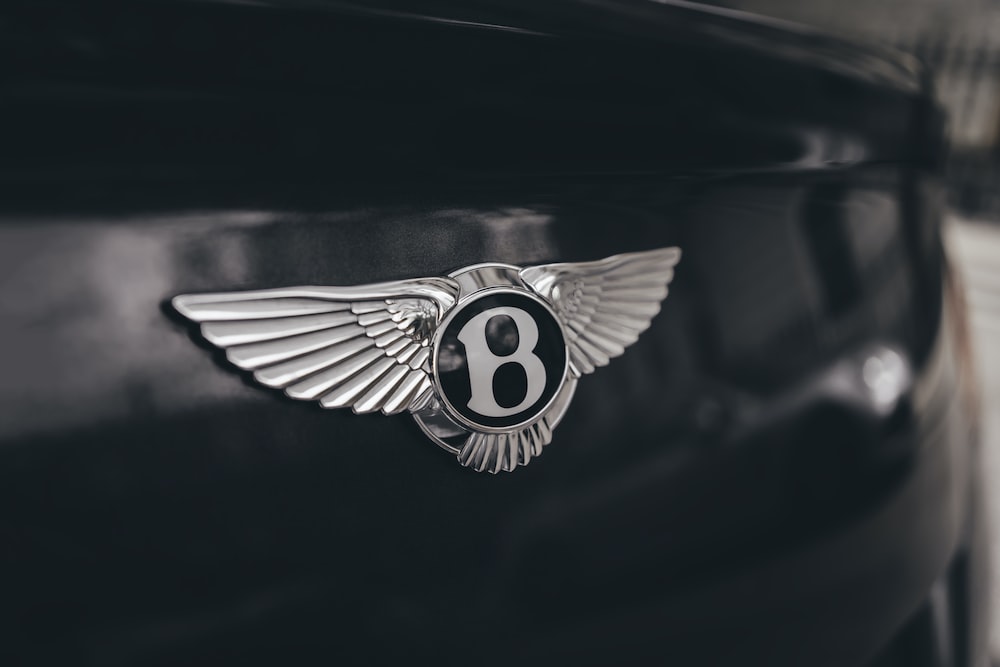 New Bentley Cars For Sale
Looking for a luxurious car that makes a statement? Look no further than Bentley. Bentley has just released their newest models, and they are sure to impress. So whether you're looking for a sedan, coupe, or convertible, the Bentley lineup is something to consider. Check out the variety of new Bentley cars for sale at Bentley Greenwich and choose the right one for you now.
Introducing The Bentley
Bentley is a respected luxury brand creating exquisite cars since the early 20th century. From their beginnings as a British manufacturers to becoming one of the leading automakers in the world, Bentley has an unrivaled reputation for excellence. Their latest models feature the highest quality materials and craftsmanship while incorporating cutting-edge technology to create cars that look and perform like nothing else. These cars are available in sedan and coupe models, as well as convertibles, with a range of engines and interior finishes to suit any taste.
Some of the models available in Bentley Greenwich inventory with various trims include,
Bentley Bentayga
Bentley Bentayga EWB
Bentley Continental GT
Bentley Flying Spur
Bentley Continental GT
Cruise and impress in the Bentley Continental GT, an unbeatable luxury car experience with unique features to make it the best in the gathering. Enjoy a first-class driving experience from deep pile over-mats to 22″ black painted Speed Wheels through to stylish high gloss carbon fiber finishes accompanied by red caliper brakes for that added edge of sophistication. In addition, the car is safest with a backup camera and other safety sensors.
Speed And V8 Trim
The 2022 Bentley Continental GT is a luxurious convertible featuring two trims, GT speed, and V8. The speed has an 8-speed shiftable automatic transmission powered by a W12 engine that gives it stunning performance. For interior details, Hotspur is the color paired with Glacier White on the exterior. While the V8 trim is power affiliated with a 4.0-liter twin-turbocharged V8 engine that provides stunning performance, allowing you to cruise in luxury and style.
Bentley Flying Spur
The Bentley flying SPUR brings luxury, style, and performance to the streets. With a 542-hp V-8 twin-turbocharged engine and 12 cylinders under the hood, you'll have the power to speed to your destination in style. Its eight-speed dual-clutch automatic transmission, complemented by all-wheel drive, helps it reach 60 mph in an exquisite 3.5 seconds.
The interior of this car is made from the highest-quality materials and puts comfort at the forefront. From premium passenger leather seats to reclining rear massage heated seats with ventilation, you can enjoy a luxury experience every time you get behind the wheel.
Going Hybrid
You can find three trim levels of Spur in our Hybrid, S, and V8, each with specs and features. If you want better fuel economy, Hybrid Bentley is an option. It can quickly go an estimated 21 to 31 miles on a single electric charge, saving fuel costs.
Bentley Bentayga
Step into 2023 and experience a thrilling ride in the new Bentley Bentayga. Its extended wheelbase body style offers an unparalleled spaciousness that no other SUV can match. At the same time, its rear-wheel steering system and parking sensors make tight parking spaces seem like child's play! Luxuriate with Diamond Illumination ambient lighting & 40-degree reclining seats as you jet away to your destination with two high-performance plug-in hybrid options – Azure & S guise boasting 455 horsepower plus 27 miles of electric range, all making it a mesmerizing choice for those seeking luxury this year.
Engine Performance
Bentley has come out with their Bentayga model that packs quite a punch if you're in the market for a luxury ride. From its Hybrid option, complete with a 443-hp turbocharged V6 engine and electric motor – to its W12 boasting 626-horsepower of pure power perfect for passing maneuvers. This sleek machine is sure to get any driver's heart revving. If speed is your thing, behold the 542-hp Twin Turbo; it can strike 60 mph in just 3.5 seconds and doesn't compare to earlier models topping 600 ponies at 3.6 back in 2017! Hop into adventure without hesitation: The choice is yours when picking between the four thrilling engines Bentley's new Bentayga model offers.
Bentley Bentayga Ewb Azure
The 2023 EWB Azure features a luxurious interior with Linen upholstery and a Dark Sapphire exterior body. It operates through an 8-speed shiftable automatic transmission driven by a Twin Turbo V8 engine with 4.0L capacity, producing 542hp and 568ft. Lbs of torque. Its features include an audio system with a diversity antenna, a 10.9" in-car entertainment infotainment screen, voice-operated electronic messaging assistance, a boot carpet, and LED welcome lamps.
The Bentley Bentayga EWB Azure is one of the safest vehicles on the road, with advanced off-road driving technology and features like hill descent control, multi-zone climate control, adaptive cruise control, Roll stability control, and airbags for ultimate protection. For added security, this luxury SUV comes equipped with an anti-theft system.
V8 Trim
The EWB also comes in another trim, that is, V8. This SUV has the same engine capacity and capability as Azure. With lightning-fast acceleration, smooth handling, and a low mileage of just under 30 miles, this model will surely bring you luxury and convenience for years to come.
How To Select The Right Bentley Model?
When choosing a new Bentley model, it is essential to consider your needs and budget. Do you need an SUV that can handle off-road terrain? Do you want a turbocharged engine's power or a hybrid model's fuel efficiency? Each Bentley trim offers something different, so be sure to explore all your options before making a final decision. Some considerations to keep in mind when selecting a Bentley model include the following,
Your budget
Performance and features of different models,
Safety and reliability of each vehicle.
Individual needs and preferences
Dealership selection
Choose From A Wide Inventory Of Bentley
Bentley Greenwich has a wide selection of new Bentley cars for sale. If you are looking to purchase a luxurious and high-quality vehicle, then look no further than Bentley. With various models to choose from, such as the Continental GT or Flying Spur, there is sure to be a car that meets your needs.
Which car model is suitable for you? Our experienced team can help you select the perfect car based on your budget and preferences. Visit our Bentley Greenwich today to learn more about our current inventory or to schedule a test drive.
LOCATION
Bentley Greenwich
275 West Putnam Ave
Greenwich, CT 06830
HOURS
Monday - Friday:
9:00AM - 6:00PM
Saturday:
9:00AM - 4:00PM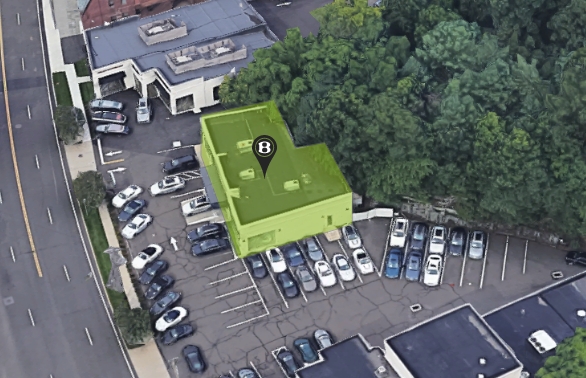 * Images, prices, and options shown, including vehicle color, trim, options, pricing and other specifications are subject to availability, incentive offerings, current pricing and credit worthiness.The advertised price does not include sales tax, vehicle registration fees, other fees required by law, finance charges and any documentation charges.
We make every effort to ensure the accuracy of the information on this site, however errors do occur. Please verify all information with a sales associate by calling or e-mailing us.
If a person writes a check without sufficient funds in an associated account to cover it, the check will bounce, or be returned for insufficient funds. Each state has laws regulating how merchants may respond to bounced checks. In Connecticut, the merchant may file a civil suit and press criminal charges if the check writer does not reimburse him for a bounced check after the merchant has sent several notices regarding the matter.
Posted Notice Requirement
Merchants and other business owners who accept checks must post a notice where customers are likely to see it warning them of the potential consequences of writing bad checks. The notice must include the civil penalties that bad check writers may face, the appropriate Connecticut statute number and an advisory that the check writer may also face criminal penalties
Civil and Criminal Penalties
As of 2010, civil courts may require the check writer to reimburse the merchant for the value of the check plus pay up to $750 if he has no back account or $400 if the check is returned for insufficient funds. If the merchant chooses to press criminal charges, the bad check writer may face a fine of up to $1,000 and up to one year in jail. Writing a bad check is a felony charge if the check was for more than $1,000 and a misdemeanor if written for a lesser amount.
Required Written Notices
If a check bounces, the merchant must send the check writer a letter by certified mail at the check writer's last known address or place of business. Usually this letter is sent to the address on the writer's check. The letter must inform the writer that the check was returned ask him to reimburse the merchant for the amount of the check and inform him of the potential criminal or civil penalties if he fails to do so. If the check writers does not respond to the letter within 15 days of receipt, the merchant must send a second letter. This letter must inform the check writer that he has 30 days to reimburse the merchant before the merchant takes legal action against him. Both letters must be written in both English and Spanish.