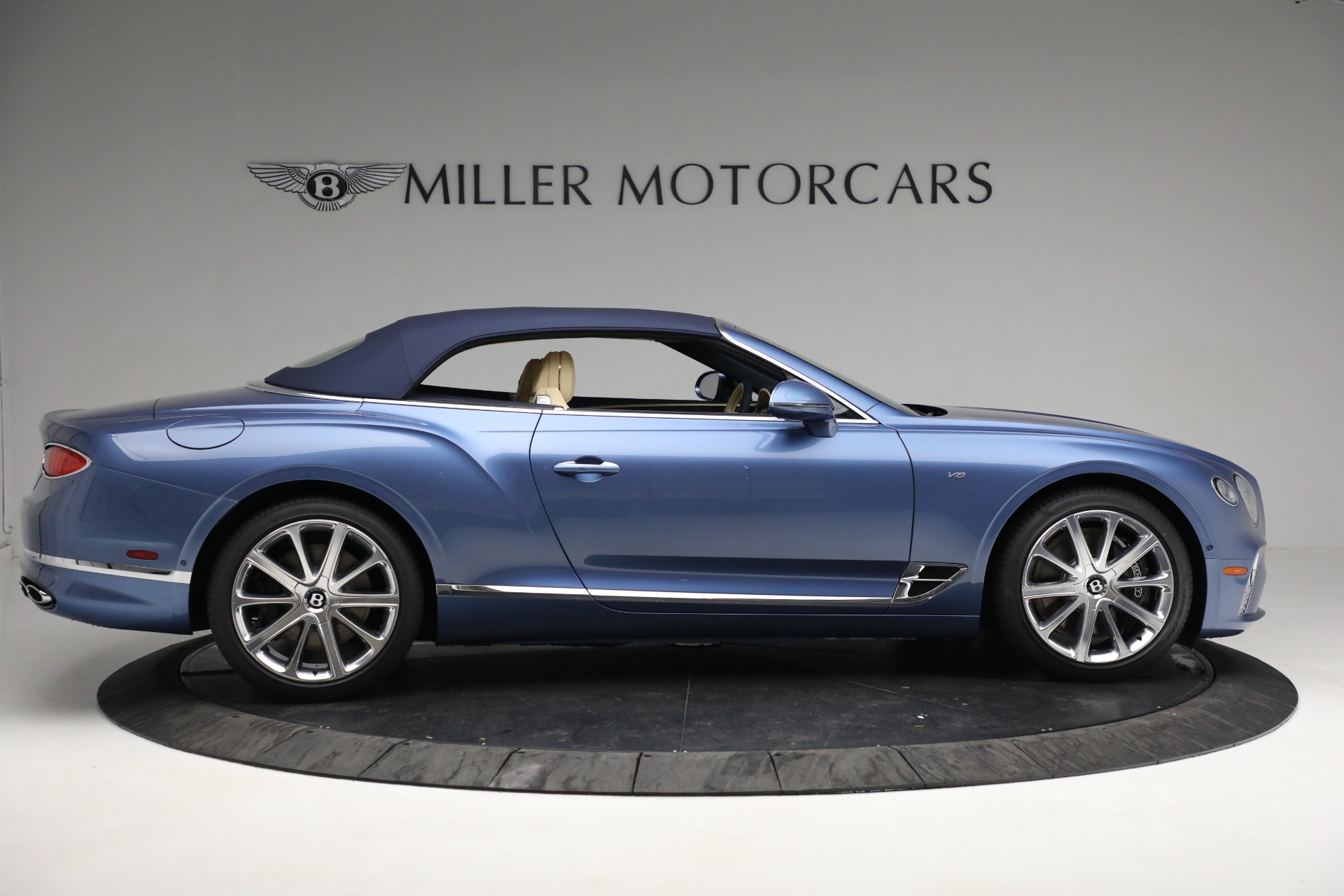 New 2022 Bentley Continental For Sale
Are you looking for a new car? How about the new 2022 Bentley Continental cars for you? This elegant vehicle is guaranteed to draw attention when driving along the street. The Bentley Continental is ideal for anyone searching for a premium ride thanks to its sleek design and potent engine. So what are you waiting for? Explore this incredible car today!
What's New In The 2022 Bentley Continental
Here are a few changes in the new 2022 Bentley Continental for its buyers
2022 Bentley Continental GT Speed trim for performance
W-12 gets a more standard horsepower
The titanium sport exhaust is an available option for the 2022 Bentley Continental GT speed trim
Mulliner Blackline appearance package for both coupe and convertible
21-inch Winter Wheel packages
Bentley Packages
The 2022 Bentley Continental is a superb vehicle, offering drivers cutting-edge features and innovative technology that set it apart from the competition. Available in an array of sleek packages, the Continental is a perfect choice for anyone looking for optimal performance and luxury on the road.
Mulliner And Speed Package
The Mulliner package includes exclusive exterior styling features that are sure to turn heads. For those looking for top-of-the-line performance and acceleration, there's the Speed package, delivering unrivaled power and speed to handle your driving experience to the next level.
Black Line Package
And for true connoisseurs of comfort and style, there's the Black Line package, featuring sumptuous leather upholstery and rich wood trim inside and out for a sophisticated and timeless look.
Performance
But the Bentley Continental isn't just about style and luxury – it also delivers in terms of performance. With its powerful engine options, including a Bentley Continental GT v8 and W12 option, drivers can expect smooth acceleration and responsive handling on the road. And with standard suspension control and enhanced braking capabilities, the Bentley Continental offers a truly exceptional driving experience.
Engine
The base model offers drivers the option of a 4.0L V8 engine or a 6.0L W12 engine, delivering impressive power and performance. And for those looking for ultimate acceleration and speed, the Continental GT Speed trim is equipped with a powerful 6.0L W12 engine and sport exhaust options for an even more thrilling ride.
Transmission
Features an advanced 8-speed dual-clutch automatic transmission, providing quick, seamless shifting and smooth acceleration. Additionally, the new Continental sports a sophisticated all-wheel drive system with brake-based torque vectoring. It helps to improve handling and stability while taking corners at high speeds.
Fuel Economy
The new 2022 Bentley Continental offers drivers impressive fuel economy thanks to its advanced engine technology and efficient design. It comes with fuel economy ratings in the city up to 23MPG, and on the highway, it is 30MPG. As a result, the Continental is an excellent choice for those looking for an affordable luxury car that doesn't sacrifice performance or efficiency.
Technology Features
The 2022 Bentley Continental is an excellent model of a luxurious sports car that offers several advanced safety features and driver assistance options.
Safety Features
The first feature sets the 2022 Continental apart from other vehicles due to its high-tech suite of safety technologies. It includes automated emergency braking, lane keeps assist, and parking assists systems. These features prevent collisions with other cars or pedestrians by scanning the road for obstacles in front of the vehicle and automatically applying the brakes when necessary.
The standard safety features are
Front and side airbags
ABS brakes
Electronic stability control
Traction control
Tire pressure monitoring system
Driver Assistance Features
Bentley Continental is its customizable driver assistance system. By providing preset options for driving conditions like city traffic or long country roads, this system helps drivers choose the level of support. They can access their drive via dashboard controls or voice commands. For example, the "Tourist Mode" setting provides extra support while navigating unfamiliar areas.
At the same time, "Track Mode" lessens reliance so drivers can better control their speeds under high-performance conditions. These cutting-edge safety and driver assistance technologies ensure a safer and more enjoyable driving experience in any road condition. Standard driver assistance includes:
Automated emergency braking
Lane-departure warning with lane-keeping assist
Adaptive cruise control
Parking Assistance
Infotainment
The infotainment system is the most advanced and user-friendly system in vehicles. The standard 8-inch touchscreen display provides access to various music, navigation, and climate control options. In contrast, the 12.3-inch touchscreen display offers an even more immersive experience. Both displays are easy to use and provide clear, concise information at a glance.
The infotainment system is also Apple CarPlay and Android Auto compatible, allowing users to access their favorite apps, music, and navigation through the car's touchscreen display. And with various sound system options, including a 700-watt 18-speaker system and a 10-channel amp, drivers can create the perfect listening experience for any driving situation.
Interior
The 2022 Bentley Continental GT features an incredibly luxurious and comfortable interior that impresses even the most discerning drivers. With high-quality materials such as premium leather upholstery, genuine wood accents, and fine stitching throughout, this car sets itself apart from the competition with its unparalleled attention to detail. Additionally, the Continental boasts a highly customizable digital cockpit display.
Whether you're looking for peace or want to get the party started at night, the Bentley Continental is one vehicle that truly has it all. So if you're looking for luxury at its finest, look no further than the new Bentley Continental!
Spacious Car
The 2022 Bentley Continental GT also offers ample space for passengers and storage, with comfortable seating for up to four adults and a generous trunk capacity. And with various interior configurations available, drivers can tailor the car's layout to fit their specific needs. So whether you're looking to prioritize passenger legroom or need extra space for luggage, the Bentley Continental delivers.
Bentley The Class Apart
The Bentley model is the top-notch car for you if you're looking for a vehicle's history with great deals plus. Visit Bentley Greenwich to look at our huge inventory of similar vehicles and test drive the car you're looking for. We are a reputable dealer in Greenwich. Visit our website today and look at the photo of the stylish vehicles and vehicle history at affordable registration fees.
LOCATION
Bentley Greenwich
275 West Putnam Ave
Greenwich, CT 06830
HOURS
Monday - Friday:
9:00AM - 6:00PM
Saturday:
9:00AM - 4:00PM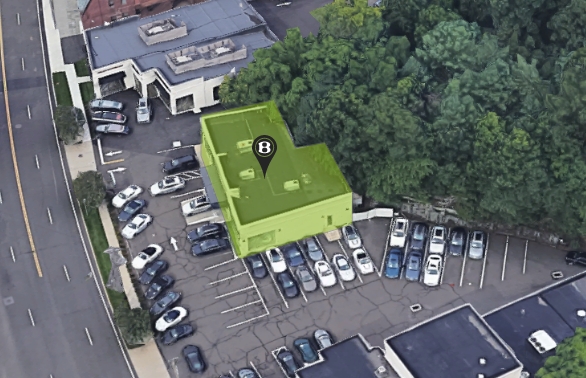 * Images, prices, and options shown, including vehicle color, trim, options, pricing and other specifications are subject to availability, incentive offerings, current pricing and credit worthiness.The advertised price does not include sales tax, vehicle registration fees, other fees required by law, finance charges and any documentation charges.
We make every effort to ensure the accuracy of the information on this site, however errors do occur. Please verify all information with a sales associate by calling or e-mailing us.
If a person writes a check without sufficient funds in an associated account to cover it, the check will bounce, or be returned for insufficient funds. Each state has laws regulating how merchants may respond to bounced checks. In Connecticut, the merchant may file a civil suit and press criminal charges if the check writer does not reimburse him for a bounced check after the merchant has sent several notices regarding the matter.
Posted Notice Requirement
Merchants and other business owners who accept checks must post a notice where customers are likely to see it warning them of the potential consequences of writing bad checks. The notice must include the civil penalties that bad check writers may face, the appropriate Connecticut statute number and an advisory that the check writer may also face criminal penalties
Civil and Criminal Penalties
As of 2010, civil courts may require the check writer to reimburse the merchant for the value of the check plus pay up to $750 if he has no back account or $400 if the check is returned for insufficient funds. If the merchant chooses to press criminal charges, the bad check writer may face a fine of up to $1,000 and up to one year in jail. Writing a bad check is a felony charge if the check was for more than $1,000 and a misdemeanor if written for a lesser amount.
Required Written Notices
If a check bounces, the merchant must send the check writer a letter by certified mail at the check writer's last known address or place of business. Usually this letter is sent to the address on the writer's check. The letter must inform the writer that the check was returned ask him to reimburse the merchant for the amount of the check and inform him of the potential criminal or civil penalties if he fails to do so. If the check writers does not respond to the letter within 15 days of receipt, the merchant must send a second letter. This letter must inform the check writer that he has 30 days to reimburse the merchant before the merchant takes legal action against him. Both letters must be written in both English and Spanish.