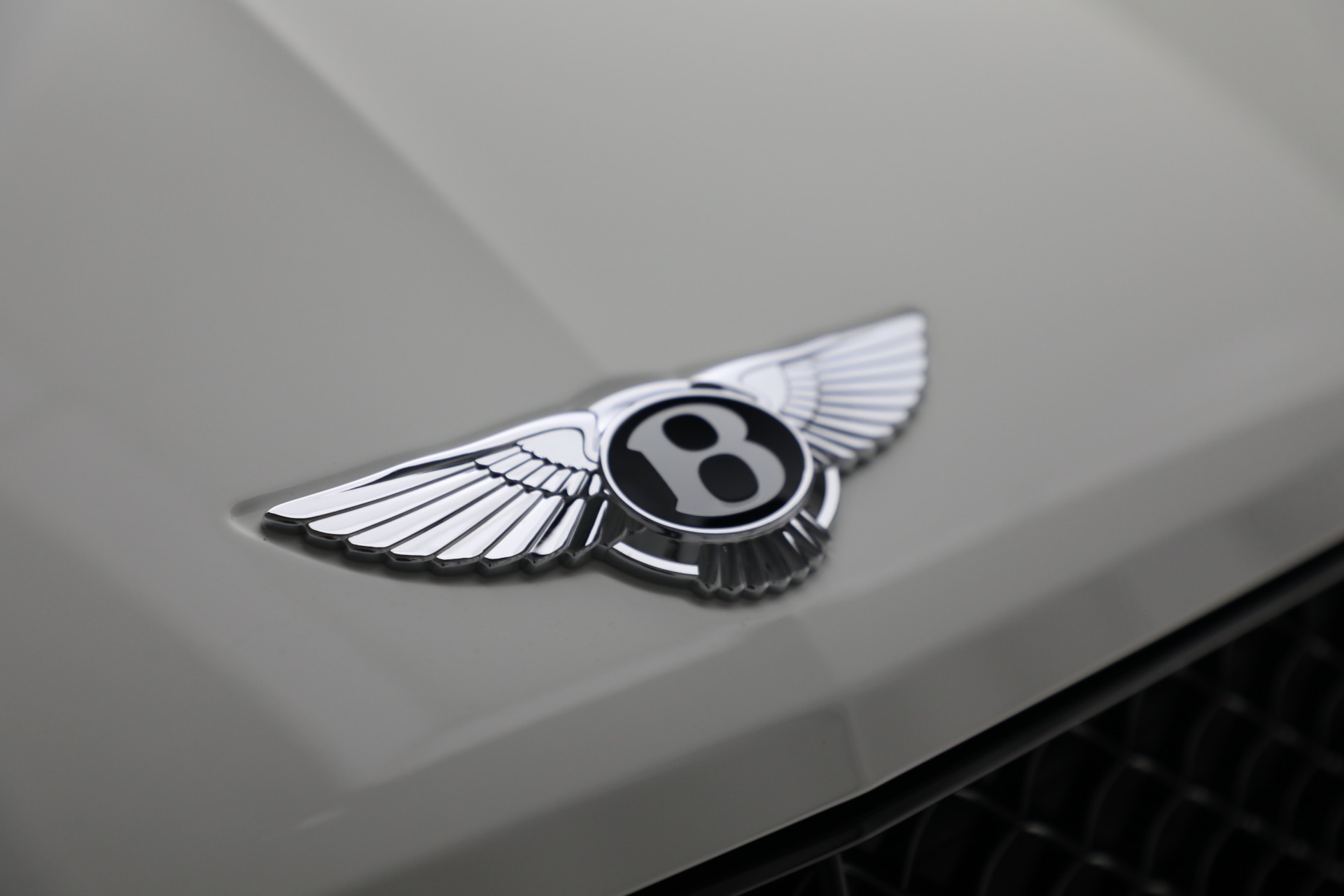 Get Pre-Approved for Bentley Financing Online
Looking to buy a Bentley? You're in luck! Bentley of Greenwich offers a variety of financing options to help you buy the car of your dreams. Not only are there many benefits to financing your vehicle, but our online tools make the process quick and easy. You can apply for financing online, and our fast approval process means you'll be behind the wheel in no time.
Financing vs. Leasing Your Bentley
When it comes to buying a Bentley at Miller Motorcars: Bentley of Greenwich, you have two main options: financing or leasing. Both have their own benefits, so it's important to understand the differences before making a decision.
Financing your Bentley means that you are borrowing money from a lender in order to buy the car. This option typically has higher monthly payments along with interest on the loan, but you will own the car once the loan is paid off.
Leasing a Bentley means that you are renting the vehicle for a fixed period of time. This option typically has lower monthly payments, but you do not own the car after your lease is up; you trade it in for a new one or you extend the lease.
Financing a car has many benefits. First, it allows you to spread the cost of the car out over a number of years, making it more affordable each month. You'll also get to build your own custom payment plan that fits your budget.
Another benefit of financing is that you can often deduct the interest on your taxes, which can save you money in the long run. And finally, when you finance a car, you own it. Owning a car is good because you can sell it whenever you want, and you can also use it as a trade-in when you buy another car.
Leasing a Bentley has its own set of benefits. The main benefit is that your monthly payments are usually lower than if you were to finance the car. This makes leasing a great option for people who don't have as much money to spend each month. In fact, we have many customers who are able to get a more luxurious car because they choose to lease instead of finance.
Another benefit of leasing is that you can often upgrade to a new car every few years. This means you always have the latest and greatest model, without having to worry about selling your old car or downgrading in order to afford it.
When deciding whether to finance or lease your Bentley, it's important to consider your budget and how you plan to use the car. If you want to get a new car every few years, leasing may be a better option. If you want to actually own equity in your vehicle, financing your car is the right choice for you.
Financing Your Vehicle With Bentley of Greenwich
If you're looking to finance your Bentley, our process is simple. First, you'll need to fill out our online application to get pre-approved. On the application, we will ask you for some basic information like your name, address, and Social Security number. We will also ask for information about the car you're looking to finance, like the make, model, and year as well as information about the vehicle (if any) that you are looking to trade-in. This will give us a better idea of your needs and what type of loan you're looking for.
Once you've filled out the application, we will review it and get in touch with you as soon as possible. Our team is here to help you every step of the way, so don't hesitate to reach out if you have any questions or concerns about the pre-approval process.
Once we have reached out to you, we will work with you to find the best loan for your needs. It is our goal to give you the best rates and terms available, so you can drive away in your new Bentley worry-free.
What Do I Do if I Have No Credit?
If you don't have credit, don't worry! We have financing options for people with all types of credit. Our team will work with you to find a no-credit loan that fits your budget and helps you build your credit history. We have strong relationships with a number of lenders, so we're confident that we can find a loan that's perfect for you.
Things to Know When Financing Your Bentley
There are a few things you should know before financing your Bentley. First, it's important to have a good idea of how much you can afford each month. This will help us find the best loan for you and avoid any surprises down the road. It will also be advantageous to you because you don't want to take on more of an expenditure than you can handle.
Second, make sure you have a clear understanding of interest rates. This is the cost you will pay for borrowing money, and it's important to understand how it works before signing any paperwork. If you have any questions about interest rates, our team is happy to help you understand them better.
Third, be aware of the terms of your loan. Make sure you understand how long the loan is for, what the monthly payments are, and any other fees associated with the loan. This information should be available from your lender, so make sure to ask questions if you don't understand something.
Finally, always read the fine print! This may seem like common sense, but it's important to know what you're signing up for. If there are any terms or conditions that you don't agree with, be sure to speak up and negotiate before you sign anything.
When it comes to financing a Bentley, the process has never been easier. With our quick pre-approval process, you can be driving away in your new car in no time. We also work with numerous lenders, so we're sure that we can find the ideal loan for you. If you have any questions or concerns, don't hesitate to reach out to us. We're here to help!
LOCATION
Bentley Greenwich
275 West Putnam Ave
Greenwich, CT 06830
HOURS
Monday - Friday:
9:00AM - 6:00PM
Saturday:
9:00AM - 4:00PM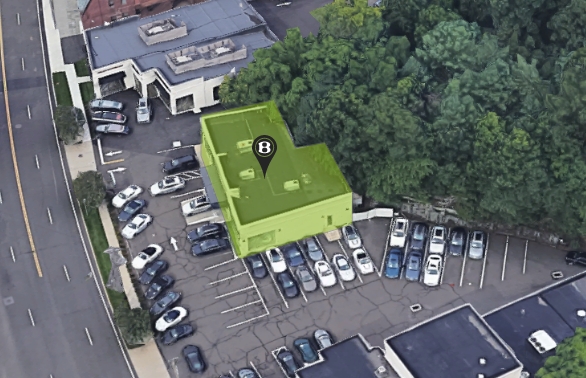 * Images, prices, and options shown, including vehicle color, trim, options, pricing and other specifications are subject to availability, incentive offerings, current pricing and credit worthiness.The advertised price does not include sales tax, vehicle registration fees, other fees required by law, finance charges and any documentation charges.
We make every effort to ensure the accuracy of the information on this site, however errors do occur. Please verify all information with a sales associate by calling or e-mailing us.
If a person writes a check without sufficient funds in an associated account to cover it, the check will bounce, or be returned for insufficient funds. Each state has laws regulating how merchants may respond to bounced checks. In Connecticut, the merchant may file a civil suit and press criminal charges if the check writer does not reimburse him for a bounced check after the merchant has sent several notices regarding the matter.
Posted Notice Requirement
Merchants and other business owners who accept checks must post a notice where customers are likely to see it warning them of the potential consequences of writing bad checks. The notice must include the civil penalties that bad check writers may face, the appropriate Connecticut statute number and an advisory that the check writer may also face criminal penalties
Civil and Criminal Penalties
As of 2010, civil courts may require the check writer to reimburse the merchant for the value of the check plus pay up to $750 if he has no back account or $400 if the check is returned for insufficient funds. If the merchant chooses to press criminal charges, the bad check writer may face a fine of up to $1,000 and up to one year in jail. Writing a bad check is a felony charge if the check was for more than $1,000 and a misdemeanor if written for a lesser amount.
Required Written Notices
If a check bounces, the merchant must send the check writer a letter by certified mail at the check writer's last known address or place of business. Usually this letter is sent to the address on the writer's check. The letter must inform the writer that the check was returned ask him to reimburse the merchant for the amount of the check and inform him of the potential criminal or civil penalties if he fails to do so. If the check writers does not respond to the letter within 15 days of receipt, the merchant must send a second letter. This letter must inform the check writer that he has 30 days to reimburse the merchant before the merchant takes legal action against him. Both letters must be written in both English and Spanish.