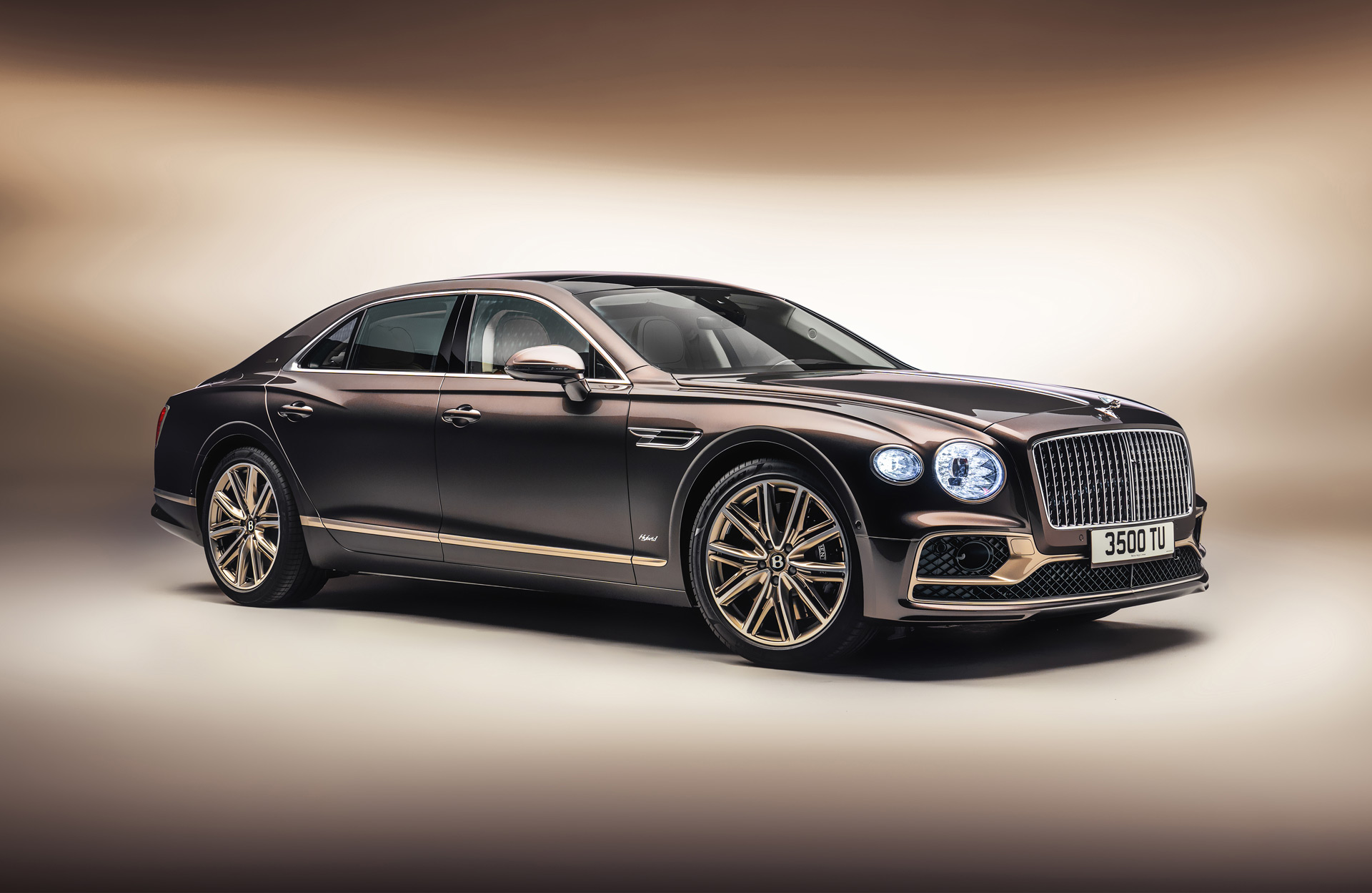 Drive The 2022 Bentley New Flying Spur Hybrid
The 2022 Bentley New Flying Spur Hybrid is one of the most anticipated car releases in recent years. The all-new Flying Spur will be available as a hybrid, and it is sure to turn heads when you drive it. We are excited to offer this model at Bentley Greenwich, and we know that you will love it!
2022 Bentley Flying Spur Hybrid Specifications
The new Flying Spur Hybrid is a great car to drive because it is stylish, comfortable, and efficient. Flying Spur hybrid mode offers excellent fuel economy, and it's perfect for those who want to reduce their carbon footprint. It's also a great choice for luxury-seekers who want the best of both worlds – performance and efficiency.
Engine Performance
The 2022 Bentley Flying Spur Hybrid features a powerful 2.9L twin-turbocharged V6 gas engine that delivers an impressive output of 410 horsepower per 306kW and 406 lb-ft torque at 550 Nm. This engine is mated to an electric motor that provides an additional boost of power of 134 horsepower per 100kW and 295 lb·ft torque at 400 Nm, and it's all managed by Bentley's cutting-edge battery technology.
Flying Spur produces a combined plug-in hybrid powertrain of 536 horsepower and 553 lb-ft torque, which allows it to accelerate from 0-60 mph in just four seconds.
Transmission With Top Speed
The AWD Flying Spur Hybrid comes with a dual-clutch eight-speed automatic transmission that has been designed to work seamlessly with the electric motor. This transmission provides quick and precise gear changes, and it also allows the car to reach a top speed of 80 mph with EV range drive mode.
Efficiency and Driving Range
The Flying Spur Hybrid has a Lithium-ion 18 kWh battery, and it can travel up to 25 miles on electric power alone. This hybrid model also features Bentley's innovative battery technology, which allows you to charge the battery while you're driving.
Efficient Fuel Economy
The 2022 Bentley Flying Spur Hybrid offers an impressive fuel economy of 13.7 L per 100 km in the city and 10.7 L per 100 km on the highway. It has a combined fuel economy of 12.3 L per 100 km. This hybrid model is one of the most fuel-efficient cars in its class.
Driving Assist Feature Highlights
When you drive the 2022 Bentley New Flying Spur Hybrid, you'll enjoy a variety of features that are designed to improve your driving experience. These features include:
Adaptive Cruise Control with Stop & Go
This feature allows you to set a cruising speed and then relax while the car does the work for you. The Flying Spur will automatically adjust its speed to maintain a safe distance from the car in front of you. It will also come to a complete stop if necessary.
Active All-Wheel Drive
The 2022 Bentley Flying Spur Hybrid comes with active all-wheel drive, which helps to improve traction and handling. This system automatically distributes power to the wheels that need it the most, and it improves ride quality with regenerative braking.
Bentley Driving Modes
The Bentley dynamic ride comes with four different driving modes: Sport, Bentley, Comfort, and Custom. These modes allow you to tailor your driving experience to suit your needs.
Traffic Sign Recognition
This system uses a camera to monitor traffic signs and alert you if there is a change in the speed limit of Flying Spur. This is a great way to stay aware of your surroundings while you're driving.
Automatic Dimming Mirrors
The 2022 Bentley Flying Spur comes with automatic dimming mirrors, which help to reduce glare from oncoming traffic. These mirrors automatically adjust their brightness to match the light conditions around them.
Hands-Free Trunk Opening
This feature allows you to open the trunk without ever having to touch it. This is a great way to keep your hands clean when you're loading up your Flying Spur.
Bentley Connectivity
The 2022 Bentley Flying Spur Hybrid is equipped with Bentley's cutting-edge connectivity system, which allows you to stay connected while you're on the go. This system includes an LTE Wi-Fi hotspot, Bluetooth connectivity, and USB ports.
Infotainment System
The Flying Spur Hybrid comes with an infotainment system that includes a high-resolution touch screen display, voice-activated controls, a navigation system, and an Audio/video player.
2022 Bentley Flying Spur Hybrid Interior
The interior of the Flying Spur Hybrid is just as impressive as the exterior. It has been designed to provide a comfortable and luxurious driving experience.
The Bentley Mulliner driving specification is an optional extra that adds even more luxury to the Flying Spur Hybrid. This specification includes a massage function for front and rear seats and a heated steering wheel. It has a 12.0-inch touchscreen display that provides access to the car's infotainment system. This display rotates to reveal a hidden compartment that houses an analog clock.
The Flying Spur Hybrid comes with a head-up display, which projects important information onto the windshield. This is a great way to stay aware of your speed and navigation while you're driving.
2022 Bentley Flying Spur Exterior Styling
The Exterior Styling Specification is an optional extra that adds a sporty look to the Flying Spur Hybrid. This specification includes black side skirts and a black rear diffuser. The headlights and taillights are also tinted.
The Flying Spur Hybrid comes with several unique styling features that set it apart from other models in the lineup. One of these features is the hybrid badges, which are displayed on the front and rear of the car. It has charging doors. This door is located on the front fender, and it's used to charge the car's battery.
Get The Best Deal
Get the best deal on the 2022 Bentley Flying Spur, we can help. Our team of experts is here to negotiate the best price on your behalf. We can also help you find the right financing and leasing options to suit your needs. Contact us today to get started.
LOCATION
Bentley Greenwich
275 West Putnam Ave
Greenwich, CT 06830
HOURS
Monday - Friday:
9:00AM - 6:00PM
Saturday:
9:00AM - 4:00PM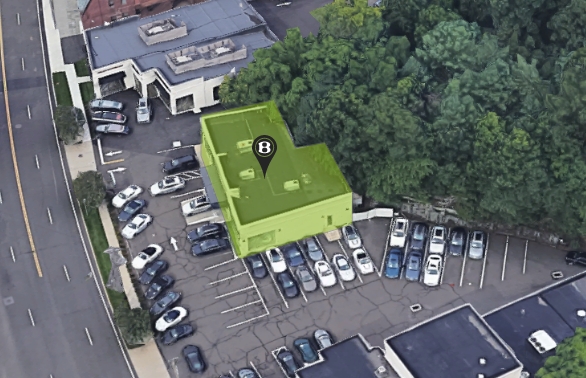 * Images, prices, and options shown, including vehicle color, trim, options, pricing and other specifications are subject to availability, incentive offerings, current pricing and credit worthiness.The advertised price does not include sales tax, vehicle registration fees, other fees required by law, finance charges and any documentation charges.
We make every effort to ensure the accuracy of the information on this site, however errors do occur. Please verify all information with a sales associate by calling or e-mailing us.
If a person writes a check without sufficient funds in an associated account to cover it, the check will bounce, or be returned for insufficient funds. Each state has laws regulating how merchants may respond to bounced checks. In Connecticut, the merchant may file a civil suit and press criminal charges if the check writer does not reimburse him for a bounced check after the merchant has sent several notices regarding the matter.
Posted Notice Requirement
Merchants and other business owners who accept checks must post a notice where customers are likely to see it warning them of the potential consequences of writing bad checks. The notice must include the civil penalties that bad check writers may face, the appropriate Connecticut statute number and an advisory that the check writer may also face criminal penalties
Civil and Criminal Penalties
As of 2010, civil courts may require the check writer to reimburse the merchant for the value of the check plus pay up to $750 if he has no back account or $400 if the check is returned for insufficient funds. If the merchant chooses to press criminal charges, the bad check writer may face a fine of up to $1,000 and up to one year in jail. Writing a bad check is a felony charge if the check was for more than $1,000 and a misdemeanor if written for a lesser amount.
Required Written Notices
If a check bounces, the merchant must send the check writer a letter by certified mail at the check writer's last known address or place of business. Usually this letter is sent to the address on the writer's check. The letter must inform the writer that the check was returned ask him to reimburse the merchant for the amount of the check and inform him of the potential criminal or civil penalties if he fails to do so. If the check writers does not respond to the letter within 15 days of receipt, the merchant must send a second letter. This letter must inform the check writer that he has 30 days to reimburse the merchant before the merchant takes legal action against him. Both letters must be written in both English and Spanish.