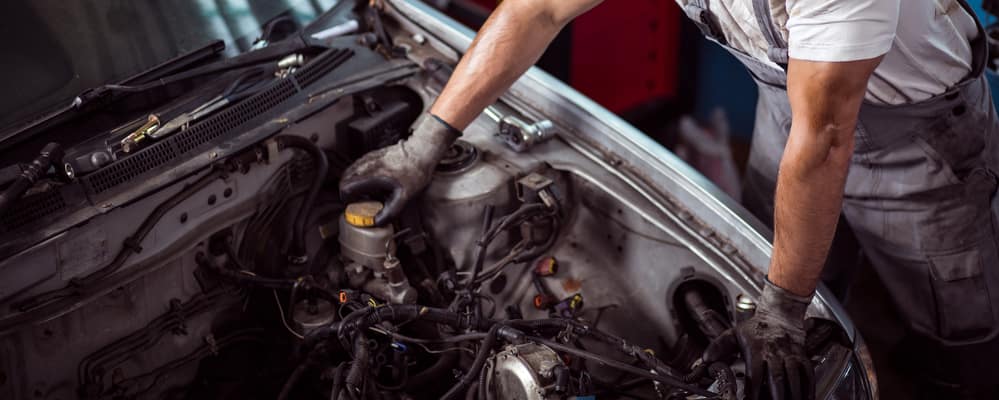 Bentley Servicing And Maintenance In Greenwich
Servicing and maintaining a Bentley is the most important aspect of owning one. This exquisite automobile requires a special level of care to continue running in its finest form. At Bentley Greenwich, we take pride in our expertise regarding all aspects of service and maintenance for Bentleys, providing reliable motor vehicle servicing that clients can depend on. Visit our page and schedule an appointment today!
Bentley Greenwich Reliable Dealership
At the Greenwich, CT dealership, we pride ourselves on providing quality Bentley service for drivers in this area.
Benefits Of Choosing Us For Servicing Bentley
Comprehensive services: We provide everything from routine maintenance to major repairs, ensuring your vehicle is always in top condition.
Convenient scheduling: Our flexible hours make it easy for you to get the service you need when it's most convenient.
High-quality parts and materials: We only use the best parts and materials in our work, ensuring your vehicle is always running at its best.
Skilled technicians: Our team of highly-trained professionals has years of experience working with Bentley models and knows how to get the job done right.
Value-added services: Along with our top-quality services, we also offer a range of value-added perks, such as complimentary pickup and dropoff, phone booking availability, feedback, and special offers for first-time customers.
Services And Maintenance For Bentley
Schedule an appointment today to see the difference that we can make in your car.
Tire Rotation
To keep your tires in top condition, our dealership offers tire rotation services to rotate your wheels and tires, ensuring that they are all wearing evenly and providing a smooth ride. This service helps extend the life of your tires' life and increase their overall performance, security, and safety.
Oil Change
Regular oil changes are essential for any car, especially for Bentleys, whose high-performance engines require a regular maintenance schedule. Our technicians will use the best quality oils to ensure your engine runs optimally. Replacing the oil regularly is important to prevent damage from friction and heat buildup that can be caused by dirty oil or low-quality products.
Appropriate Car Fluid Levels
We will inspect your vehicle's fluids, including coolant, brake fluid, transmission fluid, and power steering fluid, as well as check your antifreeze levels, ensuring that everything is up-to-date and performing optimally to maintain the efficiency of your Bentley's engine and avoid serious damage occurring over time or during extreme temperatures or conditions.
Serpentine Belts
The serpentine belt moves power around the engine while it's running while timing belts control when certain parts happen in the engine; both need to be checked regularly to ensure proper function of these critical components in Bentley's engine compartment and avoid costly repairs down the road due to improper function of either component.
Car Battery Functioning Check
A failing battery can leave you stranded with no way of getting on the road again – so it's important to know when it's time for a new one! Our technicians will replace your battery with a compatible model that fits into your Bentley properly and ensures that you get back on the road quickly without any issues due to an old battery giving out on you suddenly!
Replace Wipers
Your windshield wipers may not seem like a big deal, but they are essential in keeping you safe on the road – especially during inclement weather! Our technicians will ensure they are replaced with appropriate-sized blades designed specifically for Bentleys, so you don't have any issues seeing what's ahead in even heavy rain or snowfall conditions!
Inspection Of Shocks
Reviewing for any signs of wear or damage can help identify potential issues before they become serious, potentially costly problems. In addition, the shocks and struts should be checked at least once every six months or following extensive travel or off-roading activities to ensure they are in good working order.
Seasonal Check-Ups
Seasonal checkups are important when it comes to caring for your Bentley vehicle, as temperatures, precipitation levels, and environmental conditions can all vary drastically throughout the year. A routine inspection during each season – such as checking tire pressure, inspecting brakes, looking for exterior damage or rust, and cleaning lights and lenses – can help ensure your Bentley stays running smoothly no matter the weather outside.
Checking The Working Of The Light
Ensuring all lights are working correctly is important for safety reasons too, apart from just looking aesthetically pleasing; we offer inspection services for all lights, including headlights (low beam & high beam), turn signals (front & rear), brake lights (front & rear) as well as parking lights so that visibility remains optimal no matter what type of lighting situation you find yourself in throughout every journey taken by your beloved Bentley!
Waxing And Painting
Waxing Bentley cars are essential to keep the surface looking brand new and protect them from damage and prevent fading due to UV exposure. Proper waxing techniques involve applying premium-grade carnauba wax in thin layers with a soft cloth, allowing each layer to dry before the next one is applied. This will help keep moisture from the paint and seal it with a protective layer of wax that helps maintain its look for years.
Get Genuine Car Parts
When replacing parts on your Bentley vehicle, using only genuine parts sourced directly from a reliable dealer like us is important to ensure full compatibility and performance. Whether you have a continental gt or any other Bentley model, you'll have access to all quality parts.
Keep Your Bentley In The Right Position
Regardless of the model Bentley you drive, servicing and maintaining your car is important to keep it running like new. That's why at Bentley Greenwich, we provide top-notch services and maintenance for all our clients. If you're looking for a reliable dealership at an economical price that can help service and maintain your Bentley, look no further than us. Contact us or Visit our site today to learn more about what we can do for you.
LOCATION
Bentley Greenwich
275 West Putnam Ave
Greenwich, CT 06830
HOURS
Monday - Friday:
9:00AM - 6:00PM
Saturday:
9:00AM - 4:00PM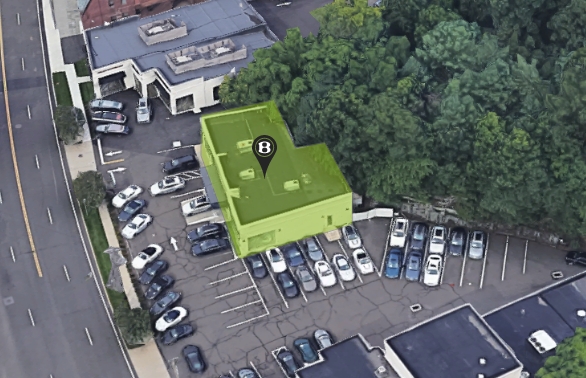 * Images, prices, and options shown, including vehicle color, trim, options, pricing and other specifications are subject to availability, incentive offerings, current pricing and credit worthiness.The advertised price does not include sales tax, vehicle registration fees, other fees required by law, finance charges and any documentation charges.
We make every effort to ensure the accuracy of the information on this site, however errors do occur. Please verify all information with a sales associate by calling or e-mailing us.
If a person writes a check without sufficient funds in an associated account to cover it, the check will bounce, or be returned for insufficient funds. Each state has laws regulating how merchants may respond to bounced checks. In Connecticut, the merchant may file a civil suit and press criminal charges if the check writer does not reimburse him for a bounced check after the merchant has sent several notices regarding the matter.
Posted Notice Requirement
Merchants and other business owners who accept checks must post a notice where customers are likely to see it warning them of the potential consequences of writing bad checks. The notice must include the civil penalties that bad check writers may face, the appropriate Connecticut statute number and an advisory that the check writer may also face criminal penalties
Civil and Criminal Penalties
As of 2010, civil courts may require the check writer to reimburse the merchant for the value of the check plus pay up to $750 if he has no back account or $400 if the check is returned for insufficient funds. If the merchant chooses to press criminal charges, the bad check writer may face a fine of up to $1,000 and up to one year in jail. Writing a bad check is a felony charge if the check was for more than $1,000 and a misdemeanor if written for a lesser amount.
Required Written Notices
If a check bounces, the merchant must send the check writer a letter by certified mail at the check writer's last known address or place of business. Usually this letter is sent to the address on the writer's check. The letter must inform the writer that the check was returned ask him to reimburse the merchant for the amount of the check and inform him of the potential criminal or civil penalties if he fails to do so. If the check writers does not respond to the letter within 15 days of receipt, the merchant must send a second letter. This letter must inform the check writer that he has 30 days to reimburse the merchant before the merchant takes legal action against him. Both letters must be written in both English and Spanish.