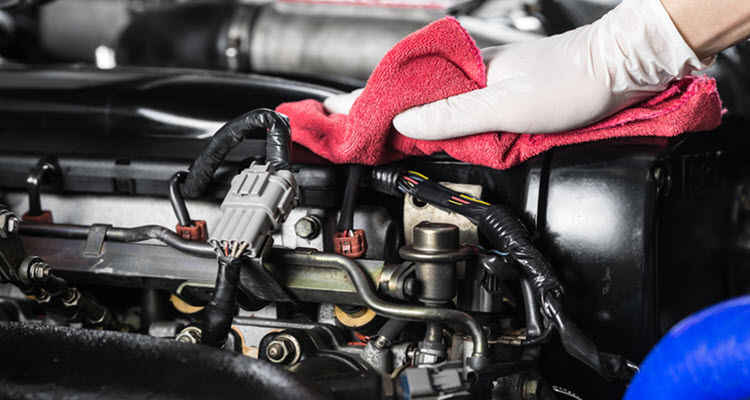 Bentley servicing And Maintenance In Greenwich CT
As an owner of a Bentley car, it's important to find a reliable dealership that offers quality servicing and maintenance. Here at our dealership, we offer comprehensive services for all Bentley models. From oil changes to engine repairs, we have you covered. We also provide convenient online booking so that you can easily schedule an appointment that fits your busy schedule.
Why Choose Us For Bentley Servicing?
Regular servicing and maintenance are important for your Bentley car as it helps to keep it running in top condition. At our dealership, we take pride in our quality servicing of genuine Bentley parts and maintenance for Bentley motor cars. Our team of experienced and qualified technicians is dedicated to ensuring that your vehicle is running in top condition with the repair accessories and proper care. We have a mileage factory warranty on all servicing and maintenance that we do for your convenience.
Bentley Repairs car services offer a wide range of services, from oil changes to engine repairs, so you can rest assured that your car is in good hands. We offer special services for Bentley cars including Bentley Continental GT, Flying Spur, and other Bentley models.
What Maintenance And Services Do We Offer At Our Dealership?
Regular maintenance is essential for keeping your Bentley in top condition and running smoothly. For a long time, the repairing and maintenance of Bentley service were done mainly by the dealers. This is no longer the case as many independent garages have the specialist equipment required to service used cars.
At our dealership, we offer a wide range of services for Bentley vehicles. Some of the services we offer include:
Engine Oil And Filter Change
The engine oil and filter should be changed every 12 months or 12,000 miles, whichever comes first. This service includes full engine oil and filter change using the correct grade of oil recommended by Bentley.
Brake Fluid Change
The brake fluid is a hydraulic fluid that transmits the force from the pedal to the brakes. Over time, the brake fluid becomes contaminated and needs to be replaced. We recommend changing your brake fluid every 24 months or 24,000 miles. It includes a full brake fluid change using the correct DOT fluid recommended by Bentley.
Air Filter Replacement
The air filter is a vital component of the engine as it helps to remove harmful particles from the air that enters the engine. We recommend replacing your air filter every 12 months or 12,000 miles. In this service, you can expect a full air filter replacement including a new oil filter, engine oil, and oil filter seal.
Spark Plug Replacement
Spark plugs are responsible for igniting the air-fuel mixture in the engine cylinders. Over time, they can become fouled or damaged and need to be replaced. We recommend replacing your spark plugs every 12 months or 12,000 miles. This service includes a full spark plug replacement including an electric wire set, fuel filter, and PCV valve.
Tire Rotation
Tire rotation is a vital part of maintenance as it helps to extend the life of your tires. We recommend rotating your tires every 12 months or 12,000 miles. This service includes a full tire rotation including an inspection of the brakes, suspension, and steering.
Brake Inspection
In this service, we will inspect your brakes for wear and tear. We will also check the brake pads, discs, calipers, and fluid levels. Brake inspection is recommended every 12 months or 12,000 miles.
Fluid Level Check And Top Off
We will check all of the fluid levels in your car and top them off if necessary. This includes engine oil, coolant, power steering fluid, brake fluid, and transmission fluid. Fluid level check and top-off are recommended every 12 months or 12,000 miles.
Battery Test
A battery test is a process of checking the battery's voltage and current output. This test is important because it can help to identify potential problems with the battery. For example, if the battery is not charging properly, it can cause the engine to stall.
Multi-Point Inspection
A multi-point inspection is a thorough inspection of your car's major systems and components. It includes an inspection of the engine, transmission, suspension, brakes, and tires. We recommend having multi-point inspection deals every 12 months or 12,000 miles.
Coolant System Service
The coolant system helps to keep the engine cool and running at optimal temperatures. Over time, the coolant can become contaminated and needs to be replaced. We recommend changing your coolant every 24 months or 24,000 miles. This service includes a full coolant flush and change using the correct type of antifreeze recommended by Bentley.
Air Conditioning Service
In this service, we will check the refrigerant level and condition of the air conditioning system. We will also inspect the compressor, evaporator, and condenser. Air conditioning service is recommended every 12 months or 12,000 miles.
Cleaning Services
We offer several cleaning services to keep your car looking its best. It includes interior and exterior detailing, engine cleaning, and headlight restoration. We recommend having your car cleaned regularly to maintain its appearance and prevent dirt and grime build-up.
Convenient Online Booking
We understand that our customers have busy schedules, so we offer convenient online booking for servicing and maintenance appointments.
To book online services, simply choose a date and time that works for you, and we'll take care of the rest. We'll make sure your car is serviced and ready to go so that you can get back on the road as soon as possible.
Schedule An Appointment
Bentley in Greenwich is dedicated to providing the best possible maintenance and services for your Bentley. We offer a wide range of services that are designed to keep your car running smoothly and efficiently. You will get complete peace of mind knowing that your Bentley is in the hands of a trained professional. We have a team of experienced mechanics who know how to take care of your car.
We also offer convenient online booking so you can schedule an appointment at a time that works for you. If you have any questions about our services or would like to schedule an appointment, please contact us today.
LOCATION
Bentley Greenwich
275 West Putnam Ave
Greenwich, CT 06830
HOURS
Monday - Friday:
9:00AM - 6:00PM
Saturday:
9:00AM - 4:00PM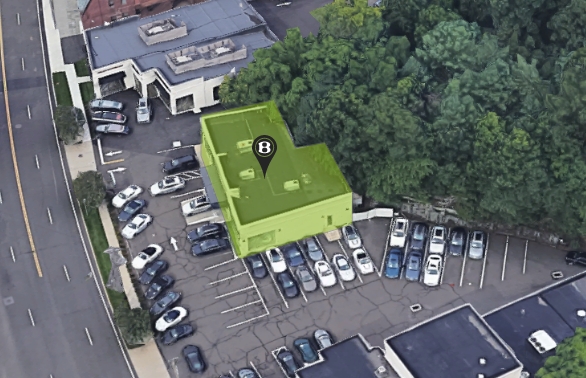 * Images, prices, and options shown, including vehicle color, trim, options, pricing and other specifications are subject to availability, incentive offerings, current pricing and credit worthiness.The advertised price does not include sales tax, vehicle registration fees, other fees required by law, finance charges and any documentation charges.
We make every effort to ensure the accuracy of the information on this site, however errors do occur. Please verify all information with a sales associate by calling or e-mailing us.
If a person writes a check without sufficient funds in an associated account to cover it, the check will bounce, or be returned for insufficient funds. Each state has laws regulating how merchants may respond to bounced checks. In Connecticut, the merchant may file a civil suit and press criminal charges if the check writer does not reimburse him for a bounced check after the merchant has sent several notices regarding the matter.
Posted Notice Requirement
Merchants and other business owners who accept checks must post a notice where customers are likely to see it warning them of the potential consequences of writing bad checks. The notice must include the civil penalties that bad check writers may face, the appropriate Connecticut statute number and an advisory that the check writer may also face criminal penalties
Civil and Criminal Penalties
As of 2010, civil courts may require the check writer to reimburse the merchant for the value of the check plus pay up to $750 if he has no back account or $400 if the check is returned for insufficient funds. If the merchant chooses to press criminal charges, the bad check writer may face a fine of up to $1,000 and up to one year in jail. Writing a bad check is a felony charge if the check was for more than $1,000 and a misdemeanor if written for a lesser amount.
Required Written Notices
If a check bounces, the merchant must send the check writer a letter by certified mail at the check writer's last known address or place of business. Usually this letter is sent to the address on the writer's check. The letter must inform the writer that the check was returned ask him to reimburse the merchant for the amount of the check and inform him of the potential criminal or civil penalties if he fails to do so. If the check writers does not respond to the letter within 15 days of receipt, the merchant must send a second letter. This letter must inform the check writer that he has 30 days to reimburse the merchant before the merchant takes legal action against him. Both letters must be written in both English and Spanish.