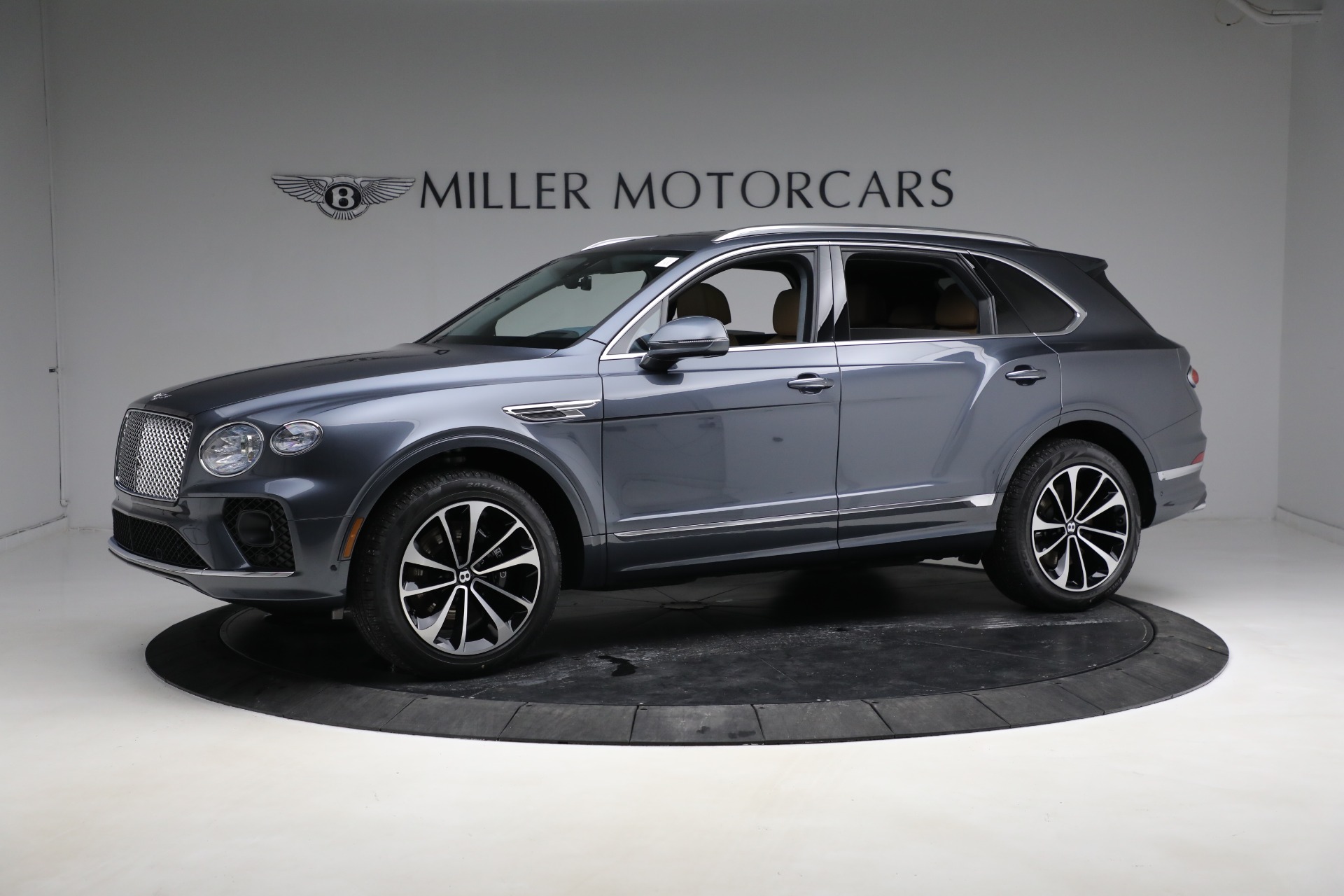 Bentley Bentayga Lease Offers in Greenwich
Are you looking for the perfect luxury lease car in Greenwich? Look no further than Bentley Bentayga. This one-of-a-kind SUV offers a combination of power, elegance, and performance that's hard to beat. Plus, with our exclusive Bentley Bentayga lease offers in Greenwich, you can drive away with your perfect vehicle at an unbeatable price. Don't wait any longer – now is your chance to unlock a world of sophistication and power with a Bentley Bentayga.
Bentley Bentayga Model Specifications
The Bentley Bentayga is a luxury SUV that features an all-new design with powerful performance and impressive road handling. The Bentayga comes in trim levels, including the Bentayga V8, Bentayga Speed, and Bentayga Hybrid.
Performance
Blaze across the road at a lightning pace with the Bentley Bentayga Performance. This ultra-muscular SUV was designed to outpace anything on four wheels–with its 6.0L twin-turbocharged W12 engine pumping up an incredible 626 horsepower and a top speed of 190 mph. It's no surprise that this beast is hailed as "the fastest SUV in the world." Experience uncompromising performance coupled with unbeatable luxury and style when you step behind the wheel of this truly remarkable vehicle.
Comfort is a Priority
Remarkably engineered for comfort and convenience, get ready to take the wheel of indulgence. This Bentley model is a veritable paradise with the power steering wheel, adjustable climate control, heated seats—plus lumbar support. Enjoy easy trips on any terrain with features like remote trunk & fuel lid openers; plus, don't forget about AC vents in the back so everyone stays cool. Besides, voice control and a built-in navigation system make driving effortless. Get behind this luxurious SUV experience today—a vehicle crafted just for those who truly value both comfort and ease of use.
Extraordinary Safety Specs
Relax in the lap of safety and security with your Bentley Bentayga. This luxury ride is fortified by a whole host of advanced features that work harmoniously for maximum protection on the road, from an automatic emergency braking system and traction control to six airbags—including those for the driver, passenger, and side impacts. In addition to these reassuring specs, it also arms you against theft through its state-of-the-art alarm system along with a crash sensor and engine immobilizer, as well as informative blind spot tones and head-up display capabilities, all adding up to an unshakeable assurance wherever you go.
Benefits of Leasing a Bentley Bentayga with Our Dealership
Here at our dealership, we offer excellent leasing deals on the Bentley Bentayga. You can avail of some great benefits when you lease with us, such as:
Low Monthly Payments
Leasing is a cost-effective way to enjoy the luxury of a Bentley Bentayga without having to pay a large first month's payment. Our leasing deals give you low monthly payments to make it convenient and super easy for you to sign a lease.
Flexible Payment Plans
Our flexible financing plans allow you to enjoy the Bentley Bentayga in a way that suits your budget best. Whether you're looking to lease the car for a shorter period or need a longer-term commitment, we have options available to suit all needs. Our leasing plans make it easy for you to pay off the vehicle in manageable payments.
No Resale Hassle
Leasing your Bentley Bentayga with our dealership eliminates the hassle of reselling your car when the time comes to turn it in. We make sure that everything is handled for you from start to finish, taking care of all the paperwork and other details. We do this so that you don't have to go through the hassle and stress of reselling your car when the lease term is up.
Outstanding Customer Service
We strive to provide our customers with superior service and an excellent customer experience. Our team is dedicated to providing you with all the information you need on our leasing offers, so don't hesitate to reach out.
Long-Term and Short-Term Lease Options
Leasing the Bentley Bentayga with us gives you the flexibility to choose a lease term that works best for your lifestyle. Our financial services for Bentley, like long-term and short-term lease options that don't include state sales taxes, are made to make your life as easy as possible.
How to Get Approved for Leasing a Bentley Bentayga
Getting approved for a lease on the Bentley Bentayga is easy. All you need to do is consider the following factors:
Credit Score
Your credit score is important in determining if you will be approved for leasing. We recommend having at least a good or excellent credit score before you apply.
Income and Employment History
When looking at your application, your income and work history will also be taken into account. It's important to have a consistent and steady income in order to be approved for leasing.
Deposit
A deposit is usually required when you apply for a lease. This is typically the equivalent of one monthly payment and can be used as security if you miss any future payments on the lease.
Down Payment
When you apply for a lease, some lenders could request a down payment, depending on your credit rating and financial position.
Lease Term
How long you want to retain the car should determine how long your lease is. While longer leases will have higher monthly payments initially but may end up saving you money in the long term, shorter leases often have cheaper monthly payments.
Afford the Vehicle of Your Dreams Now!
Leasing the Bentley Bentayga with our dealership gives you access to all the power and luxury of this supercar without having to pay a large amount upfront. Our flexible leasing plans offer low monthly payments, making it easy for you to drive the car of your dreams. With our wide inventory options, low mileage, and outstanding customer service, leasing the old or new 2023 Bentley Bentayga with us is the best way to drive this elite vehicle. Contact us for a flexible financing vehicle price in Greenwich, CT, and get the perfect car.
LOCATION
Bentley Greenwich
275 West Putnam Ave
Greenwich, CT 06830
HOURS
Monday - Friday:
9:00AM - 6:00PM
Saturday:
9:00AM - 4:00PM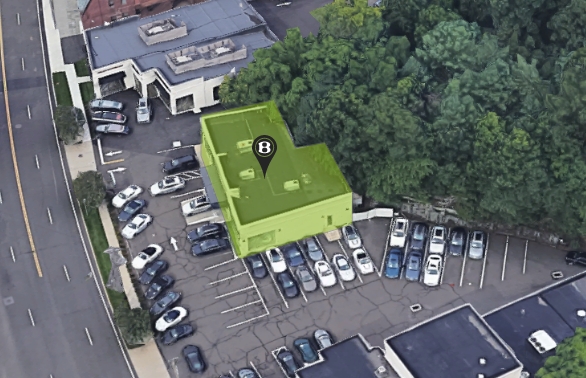 * Images, prices, and options shown, including vehicle color, trim, options, pricing and other specifications are subject to availability, incentive offerings, current pricing and credit worthiness.The advertised price does not include sales tax, vehicle registration fees, other fees required by law, finance charges and any documentation charges.
We make every effort to ensure the accuracy of the information on this site, however errors do occur. Please verify all information with a sales associate by calling or e-mailing us.
If a person writes a check without sufficient funds in an associated account to cover it, the check will bounce, or be returned for insufficient funds. Each state has laws regulating how merchants may respond to bounced checks. In Connecticut, the merchant may file a civil suit and press criminal charges if the check writer does not reimburse him for a bounced check after the merchant has sent several notices regarding the matter.
Posted Notice Requirement
Merchants and other business owners who accept checks must post a notice where customers are likely to see it warning them of the potential consequences of writing bad checks. The notice must include the civil penalties that bad check writers may face, the appropriate Connecticut statute number and an advisory that the check writer may also face criminal penalties
Civil and Criminal Penalties
As of 2010, civil courts may require the check writer to reimburse the merchant for the value of the check plus pay up to $750 if he has no back account or $400 if the check is returned for insufficient funds. If the merchant chooses to press criminal charges, the bad check writer may face a fine of up to $1,000 and up to one year in jail. Writing a bad check is a felony charge if the check was for more than $1,000 and a misdemeanor if written for a lesser amount.
Required Written Notices
If a check bounces, the merchant must send the check writer a letter by certified mail at the check writer's last known address or place of business. Usually this letter is sent to the address on the writer's check. The letter must inform the writer that the check was returned ask him to reimburse the merchant for the amount of the check and inform him of the potential criminal or civil penalties if he fails to do so. If the check writers does not respond to the letter within 15 days of receipt, the merchant must send a second letter. This letter must inform the check writer that he has 30 days to reimburse the merchant before the merchant takes legal action against him. Both letters must be written in both English and Spanish.