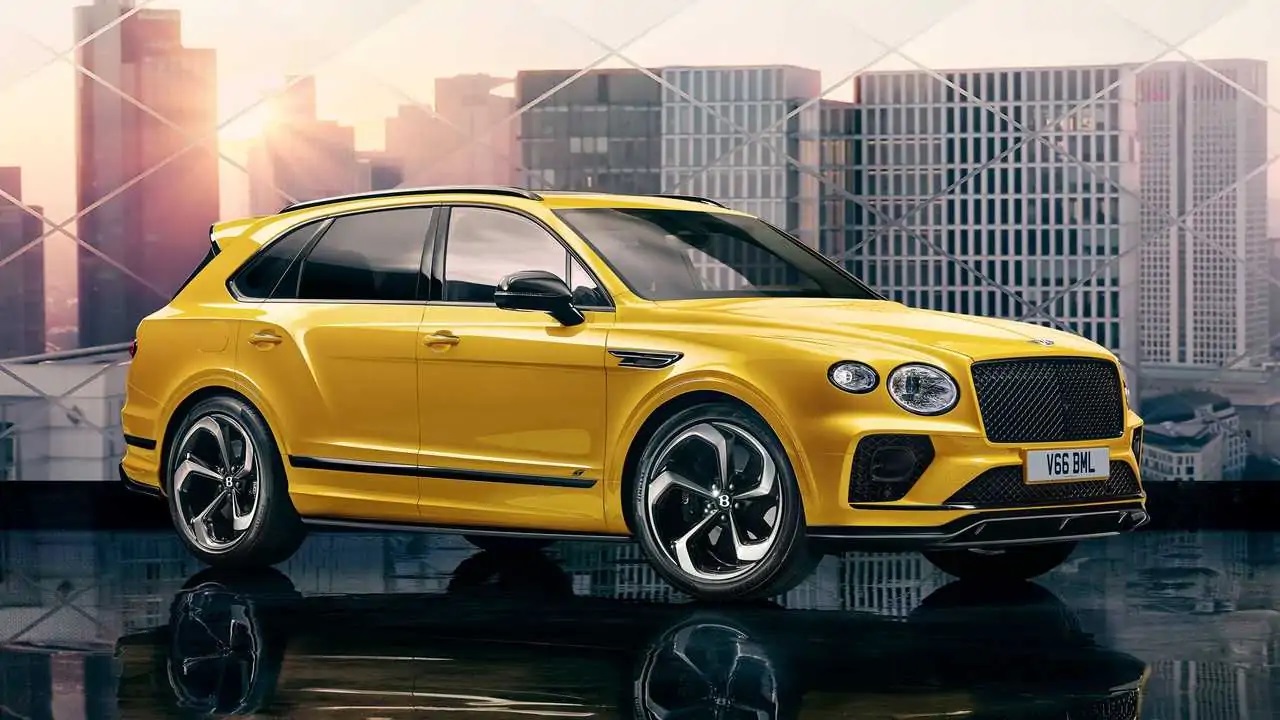 Bentley Bentayga Hybrid Returning in 2023
The Bentley Bentayga Hybrid is making a return in 2023, along with the launch of the Bentayga EWB with longer rear doors. It's sure to be just as popular as the original model. This SUV is perfect for luxury-seekers who want to save money on gas, and with its new hybrid engine, the Bentayga Hybrid is sure to deliver. Keep reading for more information on this upcoming model!
Bentley Bentayga Hybrid Performance
The Bentley Bentayga Hybrid is a cutting-edge vehicle that combines the best of two worlds. On the one hand, it features our well-known luxurious build quality and stylish aesthetics. On the other hand, it incorporates an innovative hybrid engine designed to give more power, maximize driving efficiency and minimize emissions. This new powertrain features a 3.0L turbocharged V6 engine. Furthermore, the engine is paired with a high-capacity battery pack and electric motor. As a result, it gives a responsive and fuel-efficient powertrain that delivers plenty of torque. The top speed of the Bentley Bentayga Hybrid is 158 mph. The Bentayga Hybrid also comes with an advanced eight-speed automatic transmission and all-wheel drivetrain, allowing you to easily take on even the most challenging terrain.
Bentley Bentayga Hybrid Interior Comfort
The Bentley Bentayga Hybrid delivers exceptional comfort and luxury in its interior. Its spacious cabin provides an extra length of space, with generous headroom, legroom, and shoulder room from front to back. The seats offer excellent cushioning and support, ensuring that drivers and passengers stay comfortable on even the longest journeys. And because the seats are ergonomically designed for optimal posture, everyone can easily find a great driving or riding position. Additionally, the dashboard includes multiple tech features, such as touchscreens and audio, navigation, and climate systems controls. These features ensure that drivers can stay fully engaged with their cars while enjoying all modern technology's comforts.
Safety Features
Safety is the top priority for Bentley. It is ranked highest in the safety rankings, so you don't need to be worried while traveling with your family. When it comes to 2023, Bentley Bentayga Hybrid offers extra safety features as well, which are;
Standard Automated Emergency Braking
One of the essential safety features of the Bentley Bentayga Hybrid is its standard automated emergency braking with pedestrian detection. This system uses a combination of radar and camera sensors to detect potential hazards on the road ahead. Then, it will automatically apply the brakes if needed to help prevent a collision.
Available Lane-Departure Warning
The Bentayga Hybrid also comes equipped with an advanced lane-departure warning system. This system uses a camera sensor to monitor the lanes ahead, providing an audible warning and a visual cue on the dashboard if the car starts to drift out of the lane. In addition, the Bentayga Hybrid also features a lane-keeping assist system that will actively steer the vehicle back to its lane if it begins to stray too far. With these two systems working together, you can rest assured that you'll be safe on even the most treacherous roads.
Available Adaptive Cruise Control
The Bentayga Hybrid has several advanced safety features, including an adaptive cruise control system and a night-vision system. The adaptive cruise control system uses radar sensors to maintain a preset distance between your car and the other vehicle. In contrast, the night-vision system uses infrared cameras to detect objects and pedestrians in the dark. With these two systems working together, you'll be able to drive safely, even in the most dangerous situations.
So get a safe drive that is necessary for your car's future and your family.
Bentley Bentayga Hybrid Battery Mileage
The Bentley Bentayga Hybrid is the best option for those seeking a luxurious ride inside and out. It features our well-known luxurious build quality and stylish aesthetics and incorporates an innovative hybrid engine designed to maximize driving efficiency and minimize emissions. In addition, the high-capacity battery pack helps to deliver excellent fuel economy. The Bentayga Hybrid fuel economy can achieve up to 21 miles per gallon inside the city and 29 miles outside the town on the highway. Additionally, the battery pack helps to provide plenty of torque for a thrilling driving experience, regardless of whether you're taking on city streets or off-road trails.
2023 Bentley Bentayga Trim Levels
The Bentley Bentayga Hybrid offers two trim levels in the 2023 model year besides its standard Bentayga model. Both trims give outstanding performance with beauty upgrades. They are discussed below in detail,
2023 Bentley Bentayga Hybrid S Model
The 2023 Bentley Bentayga Hybrid S trim, a sport mode, offers the ultimate driving experience, combining luxurious comfort and cutting-edge technology with a powerful hybrid engine. In addition to standard features such as an advanced infotainment system, leather seats, and automatic emergency braking, the S trim also includes upgraded amenities such as increased damper stiffness in Sport mode, a 360-degree camera system for improved visibility, and a massage function for the front seats. With its impressive fuel economy and thrilling driving capabilities, the Bentayga Hybrid S is sure to be a standout choice in the luxury SUV market.
2023 Bentley Bentayga Hybrid Azure Models
For those seeking a truly unique driving experience, the 2023 Bentley Bentayga Hybrid Azure trim is perfect. In addition to features such as a high-end audio system and heated seats, the Azure trim includes exclusive amenities such as an exterior color customization option and hand-stitched leather interior trim. Furthermore, the hybrid engine of the Azure trim offers exceptional fuel economy and torque, making it an excellent choice for city driving and off-road adventures. So whether you're looking for luxury or performance, the Bentayga Hybrid Azure delivers on both fronts.
The Future Of Hybrid Vehicles
Bentley has always produced great vehicles in the automobile industry. The Bentayga Hybrid return in 2023 will offer users an excellent choice. If you want the best of both worlds-luxury and performance as well as providing fuel economy, this car is made for you. So if you're looking for a ride that's sure to impress, check out the Bentley Bentayga Hybrid at Bentley Greenwich.
LOCATION
Bentley Greenwich
275 West Putnam Ave
Greenwich, CT 06830
HOURS
Monday - Friday:
9:00AM - 6:00PM
Saturday:
9:00AM - 4:00PM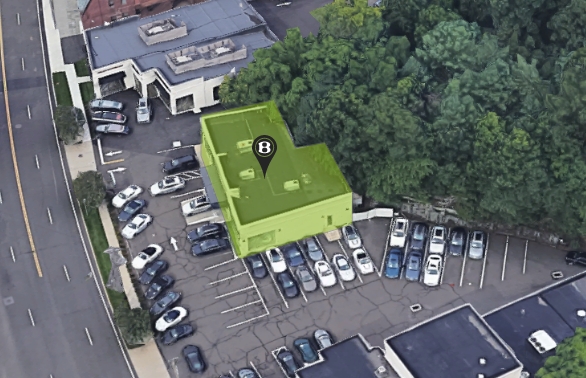 * Images, prices, and options shown, including vehicle color, trim, options, pricing and other specifications are subject to availability, incentive offerings, current pricing and credit worthiness.The advertised price does not include sales tax, vehicle registration fees, other fees required by law, finance charges and any documentation charges.
We make every effort to ensure the accuracy of the information on this site, however errors do occur. Please verify all information with a sales associate by calling or e-mailing us.
If a person writes a check without sufficient funds in an associated account to cover it, the check will bounce, or be returned for insufficient funds. Each state has laws regulating how merchants may respond to bounced checks. In Connecticut, the merchant may file a civil suit and press criminal charges if the check writer does not reimburse him for a bounced check after the merchant has sent several notices regarding the matter.
Posted Notice Requirement
Merchants and other business owners who accept checks must post a notice where customers are likely to see it warning them of the potential consequences of writing bad checks. The notice must include the civil penalties that bad check writers may face, the appropriate Connecticut statute number and an advisory that the check writer may also face criminal penalties
Civil and Criminal Penalties
As of 2010, civil courts may require the check writer to reimburse the merchant for the value of the check plus pay up to $750 if he has no back account or $400 if the check is returned for insufficient funds. If the merchant chooses to press criminal charges, the bad check writer may face a fine of up to $1,000 and up to one year in jail. Writing a bad check is a felony charge if the check was for more than $1,000 and a misdemeanor if written for a lesser amount.
Required Written Notices
If a check bounces, the merchant must send the check writer a letter by certified mail at the check writer's last known address or place of business. Usually this letter is sent to the address on the writer's check. The letter must inform the writer that the check was returned ask him to reimburse the merchant for the amount of the check and inform him of the potential criminal or civil penalties if he fails to do so. If the check writers does not respond to the letter within 15 days of receipt, the merchant must send a second letter. This letter must inform the check writer that he has 30 days to reimburse the merchant before the merchant takes legal action against him. Both letters must be written in both English and Spanish.