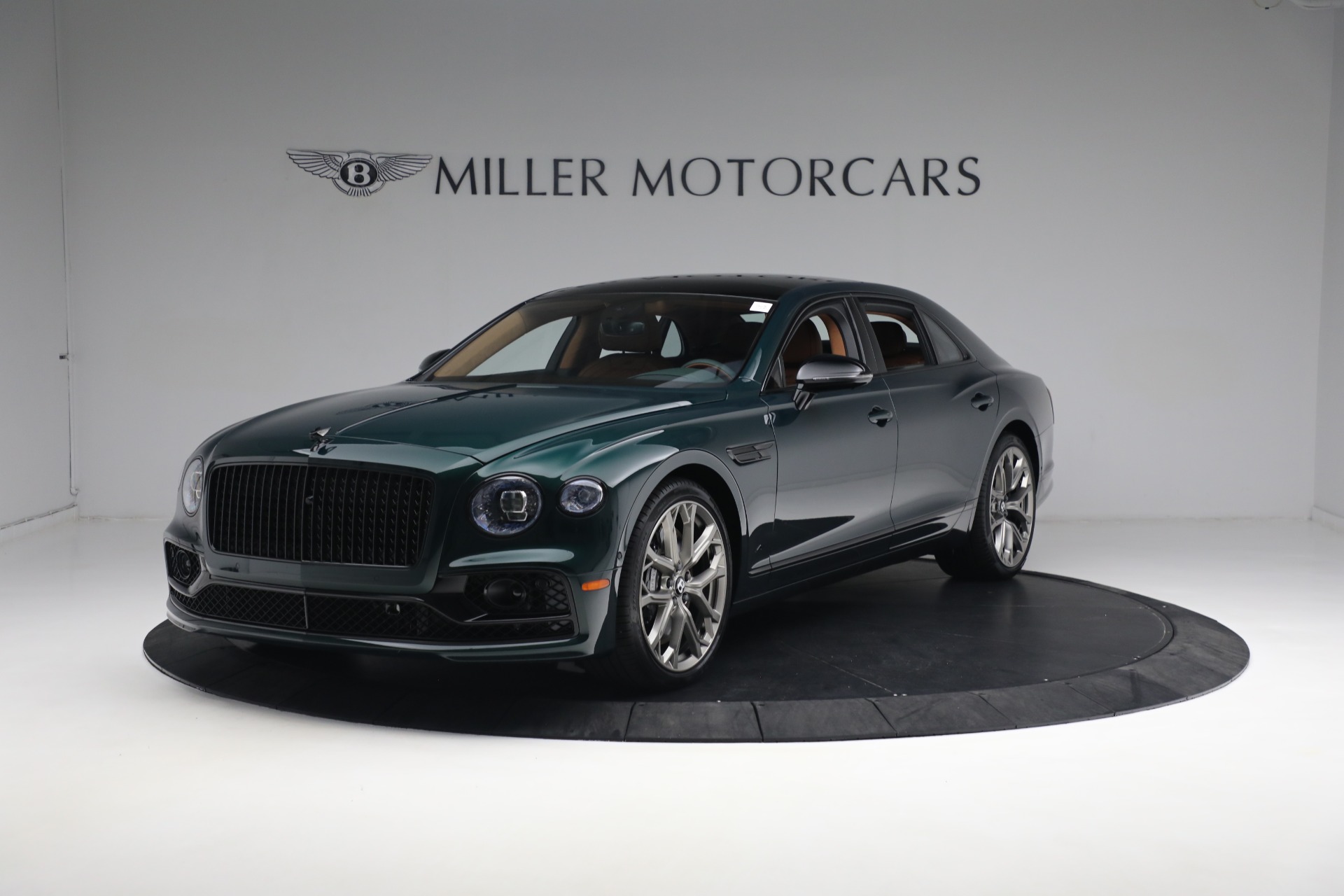 2023 Bentley Flying Spur Models for Sale
Bentley has long represented the pinnacle of automotive fantasies for innumerable enthusiasts since it is synonymous with wealth and prestige. Owning a Bentley Flying Spur is the epitome of luxury in Greenwich, a town renowned for its affluent way of life. A Bentley in Greenwich offers an unrivaled experience, from traveling along the beautiful coasts to arriving in style at the upscale clubs. Driving a Bentley through Greenwich's gorgeous streets becomes a dream come true thanks to its excellent craftsmanship and potent performance, transforming every ride into an unforgettable luxury.
In Greenwich, owning a 2023 Bentley Flying Spur means adopting a refined and opulent lifestyle in addition to owning a luxury vehicle. A Bentley becomes an essential component of the Greenwich experience because of its flawless integration into the town's upmarket atmosphere. Enjoy grandeur and show off your great taste and fashion sense to the world.
The Coveted Dream: Why Bentley is the Aspiration of Many
With its blend of beauty, engineering, and luxury, Bentley is a symbol of aspiration in the automobile industry. Owning a Bentley is often regarded as the pinnacle of success in the automobile industry. Its long history, characterized by handcrafted perfection, emits a classic charm. Precision engineering, exquisite interior design, and painstaking craftsmanship combine to produce a vehicle that goes beyond mere transportation to make a statement about wealth and taste. The engine of a Bentley roars with authority, delivering an extraordinary driving experience. The appeal of Bentley ultimately resides in its capacity to elevate driving to the level of an expression of one's highest ambitions and a material representation of one's achievements.
Bentley Flying Spur Inventory: Explore Available Models for Sale
The Bentley store in Greenwich now has a wonderful selection of Bentley Flying Spur cars for sale. This collection has a variety of expertly constructed 2023 Flying Spur variations, each of which provides unmatched luxury, performance, and sophistication.
2023 Bentley Flying Spur Speed
A high-performance luxury car that combines grandeur and amazing power is the Bentley Flying Spur Speed. Its impressive 6.0-liter W12 engine, which can generate 626 horsepower and enable a 0-60 mph sprint in just 3.5 seconds, is housed under the hood. An all-wheel drive and 8-speed automatic transmission are included with this speed demon for easy handling. The interior of the cabin is embellished with high-end materials, movable trimmings, and cutting-edge technology, providing the ultimate comfort and convenience. The exterior is distinctive and imposing, featuring a sculpted body, a large grille, and eye-catching LED headlights.
The Bentley Flying Spur Speed gives discriminating buyers the ability to customize their luxury vehicle to their particular tastes, ensuring that every journey is an amazing experience in luxury and speed. This vehicle truly has it all—power, style, and an incomparable driving experience.
2023 Bentley Flying Spur Hybrid
The Bentley Flying Spur Hybrid of 2023 blends lavish luxury with environmentally friendly performance. Its engine is a 2.9-liter V6 hybrid power plant that collaborates with an electric motor to generate a combined 536 horsepower and 553 lb-ft of torque. In urban settings, this hybrid system provides a smooth, electric-only driving mode that lowers emissions and fuel use. The interior is a work of art, with high-end materials, cutting-edge technology, and limitless customization possibilities. This model also offers customers groundbreaking safety and driver-assistance features, such as lane-keeping assist and collision avoidance technology. With its elegant design and impressive performance figures, the Flying Spur Hybrid is sure to make a statement on the road.
The 2023 Flying Spur Hybrid, which is offered in a variety of trim levels, is a prime example of Bentley's dedication to both uncompromising luxury and environmental responsibility. It offers a luxurious driving experience with a conscience.
2023 Bentley Flying Spur S V8
The sumptuous and potent 2023 Bentley Flying Spur S V8 is a sedan built to perform above and beyond. Its 4.0-liter V8 engine, which produces 542 horsepower and 568 lb-ft of torque, is housed under the hood. A smooth and exciting driving experience is guaranteed by the combination of this engine with an eight-speed automatic gearbox and all-wheel drive. The interior of the cabin is a work of art, with premium materials, cutting-edge technology, and beautiful details. The 2023 Flying Spur S V8 offers plenty of room for both passengers and luggage, ensuring a comfortable ride no matter where you are going. And finally, the car features advanced safety equipment to keep drivers safe and secure wherever they roam.
All in all, the 2023 Bentley Flying Spur S V8 is an ideal choice for discerning drivers who value luxury, performance, and safety.
Step into Luxury: Explore Bentley Greenwich with a Visit!
We provide the ultimate Bentley experience with our exclusive selection of new and pre-owned Bentley models. Come by and test drive the 2023 Flying Spur S V8 today to get a firsthand look at its classic style, superior craftsmanship, and performance. Our professional sales experts will be available to answer any questions you may have and help you find the perfect car for your needs. Visit us today and take the first steps towards owning your very own Bentley!
In addition to our exclusive selection of new and pre-owned Bentley models, we also offer a full range of services designed to keep your car running in top condition for years to come. Our experienced technicians are highly trained in all aspects of repair and maintenance, ensuring that any job is done right the first time. We also offer a full selection of genuine Bentley parts and accessories for all your customization needs. Stop by our service center today to get started!
LOCATION
Bentley Greenwich
275 West Putnam Ave
Greenwich, CT 06830
HOURS
Monday - Friday:
9:00AM - 6:00PM
Saturday:
9:00AM - 4:00PM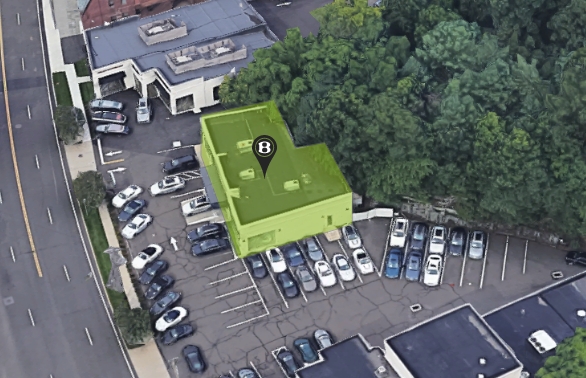 * Images, prices, and options shown, including vehicle color, trim, options, pricing and other specifications are subject to availability, incentive offerings, current pricing and credit worthiness.The advertised price does not include sales tax, vehicle registration fees, other fees required by law, finance charges and any documentation charges.
We make every effort to ensure the accuracy of the information on this site, however errors do occur. Please verify all information with a sales associate by calling or e-mailing us.
If a person writes a check without sufficient funds in an associated account to cover it, the check will bounce, or be returned for insufficient funds. Each state has laws regulating how merchants may respond to bounced checks. In Connecticut, the merchant may file a civil suit and press criminal charges if the check writer does not reimburse him for a bounced check after the merchant has sent several notices regarding the matter.
Posted Notice Requirement
Merchants and other business owners who accept checks must post a notice where customers are likely to see it warning them of the potential consequences of writing bad checks. The notice must include the civil penalties that bad check writers may face, the appropriate Connecticut statute number and an advisory that the check writer may also face criminal penalties
Civil and Criminal Penalties
As of 2010, civil courts may require the check writer to reimburse the merchant for the value of the check plus pay up to $750 if he has no back account or $400 if the check is returned for insufficient funds. If the merchant chooses to press criminal charges, the bad check writer may face a fine of up to $1,000 and up to one year in jail. Writing a bad check is a felony charge if the check was for more than $1,000 and a misdemeanor if written for a lesser amount.
Required Written Notices
If a check bounces, the merchant must send the check writer a letter by certified mail at the check writer's last known address or place of business. Usually this letter is sent to the address on the writer's check. The letter must inform the writer that the check was returned ask him to reimburse the merchant for the amount of the check and inform him of the potential criminal or civil penalties if he fails to do so. If the check writers does not respond to the letter within 15 days of receipt, the merchant must send a second letter. This letter must inform the check writer that he has 30 days to reimburse the merchant before the merchant takes legal action against him. Both letters must be written in both English and Spanish.