2022 Bentley Flying Spur W12 for Sale: The Most Luxurious Car on the Market
If you're looking for the most luxurious car on the market, look no further than the new 2022 Bentley Flying Spur W12. This car is packed with all of the features that you would expect from a high-end vehicle, including a 12-cylinder engine, all-wheel drive, and plenty of headroom. Plus, with its stylish exterior and comfortable interior, the Flying Spur W12 is perfect for long road trips or city drives. So why wait? Contact us today to learn more about this amazing car!
The history of the Bentley Flying Spur W12
Before we get into specs on this luxury car, let's take a brief look at its history. The Bentley Flying Spur W12 is the latest iteration of the popular Flying Spur line, which was first introduced in 2005. The original Flying Spur was based on the Volkswagen Phaeton, but it was eventually redesigned to be its own unique car. The current model has been around since 2013 and has been a huge success thanks to its combination of luxury and performance.
It is named after the Bentley Continental Flying Spur, a high-performance version of the classic Continental GT. The Flying Spur W12 is essentially the same car but with a more powerful engine. It is one of the quickest sedans in the world with a top speed of 200 mph (322 km/h).
The features
The engine consists of 12 cylinders and produces a whopping 600 horsepower. That's enough power to take you from 0 to 60 in just over four seconds. The all-wheel-drive ensures that you'll be able to handle any road condition, while the eight-speed transmission provides smooth shifting for a comfortable ride.
The Flying Spur W12 also comes with plenty of luxury features, including heated seats and a massage function. And with its interior space, you'll be able to fit up to seven passengers comfortably.
The Bentley Flying Spur W12 isn't just for your everyday driver though; it's also perfect for those who want something more luxurious than the average car. The exterior features include chrome accents on all sides, a sleek front grille, and 20-inch alloy wheels.
In fact, "The Flying Spur W12 has been recognized in MotorWeek's 2021 Drivers' Choice Awards as the Best Dream Machine".
Interior
Inside this luxurious vehicle, you are looking at a cabin that can be draped in the finest of materials, wood, and leather. The car has a ton of headroom so even those over six-foot-five will have plenty to comfortably enjoy their time behind the wheel. There is seating for up to five people inside with an optional extra two places should you need them. Finally, there is a state-of-the-art infotainment system that will keep you connected and entertained on long trips.
Exterior
On the outside, this car is beautiful. It has an aggressive front bumper that's been designed to cut through the air with ease. The side of this vehicle looks sleek and smooth thanks to its low-profile tires which are wrapped in high-performance rubber. Finally, there is a chrome grille that adds elegance while still being functional enough to keep mud off your face when driving on muddy roads.
Comparing the Flying Spur W12
How does this vehicle compare to other cars on the market? Well, it's hard to say. The Flying Spur W12 is in a class all its own. It offers more luxury and performance than most other cars, which is why it comes with a much higher price tag.
It sets itself apart by its combination of power, performance, and luxury. If you're looking for a car that can do it all, the Flying Spur W12 is a perfect choice.
Safety Features
Safety features include:
Eight airbags- One for each passenger, as well as driver and front passengers.

An Anti-lock braking system (ABS)- This helps control the brakes if you need to suddenly stop on slippery surfaces.

Traction control- Helps prevent skidding when accelerating from a stop or turning sharply at high speeds.

Electronic stability program (ESP)- This system helps keep the car stable and under control during difficult driving situations.

Hill start assist- This system helps you start on a hill without rolling backwards.

Tyre pressure monitoring system- Monitors the air pressure in your tires so that they don't become too low or high and cause problems while driving.

Towing eyelet- Located under the front bumper, this allows for towing if necessary.
Maintenance
It is important to take care of a car that is so luxurious. Be sure to take it in for regular maintenance so that the car stays in top condition. This will help keep the value of the car high and ensure that you're able to enjoy it for years to come.
Tips for maintenance include:
Changing the oil every 5000 miles or at least once a year.

Checking and filling up all fluid levels regularly.

Inspect the brakes, tires, and suspension on a regular basis.

Using only high-quality care products to clean and protect the exterior finish.
Summary
The 2022 Bentley Flying Spur W12 is innovative, luxurious, and powerful. It offers a combination of performance and luxury that can't be beaten by any other car on the market today. This vehicle is perfect for those who want to enjoy every minute they spend behind the wheel while also looking good doing so.
Its elegance and sophistication make it an excellent choice for anyone who wants to show off their wealth in style. The Flying Spur W12 has a price tag that reflects its status as one of the best cars money can buy, but if you're looking for a vehicle with this much class and power then this is definitely worth considering!
If you are in need of an automobile with these qualities then consider investing in one today, and check out our website at BentleyofGreenwich.com. You can also give us a call at 866-644-1502. Our team of experts is more than happy to help you find the perfect car for your needs.
LOCATION
Bentley Greenwich
275 West Putnam Ave
Greenwich, CT 06830
HOURS
Monday - Friday:
9:00AM - 6:00PM
Saturday:
9:00AM - 4:00PM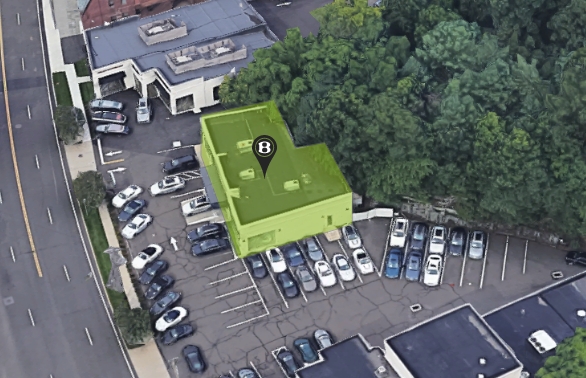 * Images, prices, and options shown, including vehicle color, trim, options, pricing and other specifications are subject to availability, incentive offerings, current pricing and credit worthiness.The advertised price does not include sales tax, vehicle registration fees, other fees required by law, finance charges and any documentation charges.
We make every effort to ensure the accuracy of the information on this site, however errors do occur. Please verify all information with a sales associate by calling or e-mailing us.
If a person writes a check without sufficient funds in an associated account to cover it, the check will bounce, or be returned for insufficient funds. Each state has laws regulating how merchants may respond to bounced checks. In Connecticut, the merchant may file a civil suit and press criminal charges if the check writer does not reimburse him for a bounced check after the merchant has sent several notices regarding the matter.
Posted Notice Requirement
Merchants and other business owners who accept checks must post a notice where customers are likely to see it warning them of the potential consequences of writing bad checks. The notice must include the civil penalties that bad check writers may face, the appropriate Connecticut statute number and an advisory that the check writer may also face criminal penalties
Civil and Criminal Penalties
As of 2010, civil courts may require the check writer to reimburse the merchant for the value of the check plus pay up to $750 if he has no back account or $400 if the check is returned for insufficient funds. If the merchant chooses to press criminal charges, the bad check writer may face a fine of up to $1,000 and up to one year in jail. Writing a bad check is a felony charge if the check was for more than $1,000 and a misdemeanor if written for a lesser amount.
Required Written Notices
If a check bounces, the merchant must send the check writer a letter by certified mail at the check writer's last known address or place of business. Usually this letter is sent to the address on the writer's check. The letter must inform the writer that the check was returned ask him to reimburse the merchant for the amount of the check and inform him of the potential criminal or civil penalties if he fails to do so. If the check writers does not respond to the letter within 15 days of receipt, the merchant must send a second letter. This letter must inform the check writer that he has 30 days to reimburse the merchant before the merchant takes legal action against him. Both letters must be written in both English and Spanish.